Who will replace Matt Lucas as The Great British Bake Off co-host?
Show's makers to sift through cream of UK comics from Tom Allen to Ellie Taylor to find new co-host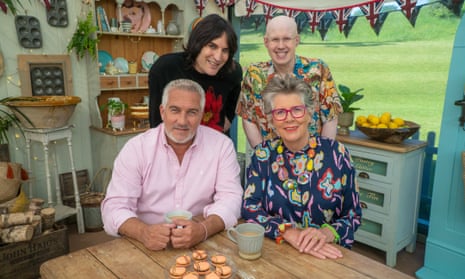 Who will seize the whimsical baguette, so cheerfully passed on by Matt Lucas this week as he announced he would be stepping down as the co-presenter of The Great British Bake Off?
What other comedic genius would have the acumen to take on spring rolls and pistachio ice-cream? The compassion to wipe away Iain Watters' tears over his sloppy baked alaska "bingate" disaster in season five or the beginner-level intuition required to stay away from maracas and sombreros during Bake Off's much-criticised "Mexican week"?