What does military service mean for members of BTS – and their fans?
Jin is the first member of the K-pop supergroup to enlist, as fans hope to see 'busking' and await his 'return from war'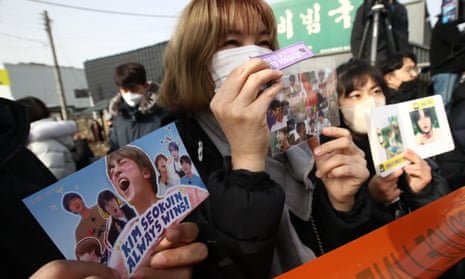 On Tuesday, Kim Seok-jin, also known as Jin, became the first member of superstar septet BTS to begin service in the South Korean military. His enlistment follows an announcement in October from BTS's label Big Hit that confirmed all seven members of the group would serve, beginning with Kim. The label called it a "milestone moment" that made it "possible to respect the needs of the country and for these healthy young men to serve with their countrymen".