Unhappy landings: please Avatar, don't ever visit Earth!
Avatar: The Way of Water may flop, but it's got to be better than the putative storyline promised for movie five, which is a no-no for any sci-fi franchise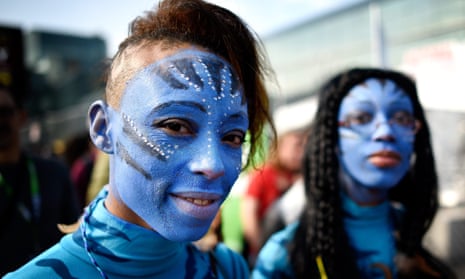 James Cameron et al seem to have turned round critical opinion on Avatar: The Way of Water at amazing speed, now that a few people have actually seen the movie. A few months back the sequel was being pilloried, now some people seem to think it's going to be the greatest thing since the invention of mech-armour. But wait until they pull off their next cosmic trick. Yes, according to producer Jon Landau, the Na'vi are coming to Earth!
"In movie five there is a section of the story where we go to Earth," Landau told io9. "And we go to it to open people's eyes, open Neytiri's eyes, to what exists on Earth.