Rare artworks make hazardous journey from Kyiv for major exhibition of Ukrainian avant-garde art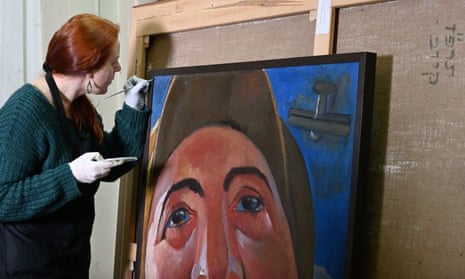 A secret convoy of two trucks containing 51 rare works of art slipped out of Kyiv early last Tuesday, hours before waves of Russian missiles began raining down on the capital and other cities across Ukraine.
A mission to transport the works west to Lviv, across the border to Poland and then 3,000km across Europe to Madrid was unexpectedly hazardous, even for wartime. Much of the country was plunged into darkness as energy infrastructure came under fire. Lviv was targeted as the trucks passed through.