The forensic analysis of home-movie footage shot in a small community in 1938 Poland is the subject of Bianca Stigter's arresting documentary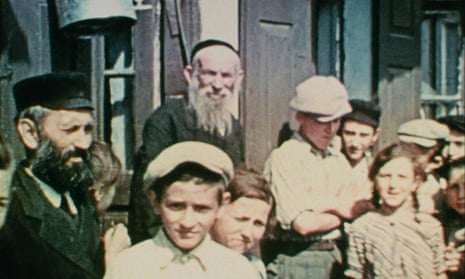 Perhaps "a deepening" is closer to the mark. This arresting film is about a vivid process of reconstruction, or recontextualisation, like finding a fragment of an Etruscan pot in the soil and imagining what the whole pot looked like, what the society that produced it looked like, and what the violence that destroyed it looked like.
It is based on the book Three Minutes in Poland: Discovering a Lost World in a 1938 Family Film by the American memoirist and author Glenn Kurtz. In 2009, he had chanced upon a home movie shot by his grandfather David, who had come as a child from Poland to the US and made a prosperous life for himself there. The film recorded the family's European vacation in 1938 and included a remarkable three-minute segment shot in his hometown of Nasielsk in eastern Poland, the first time that little place had ever been recorded on film. The movie vividly captures the Jewish inhabitants' innocent bustling happiness at that moment, just months before they were deported to the ghettos by the invading Nazis and from there to be murdered in Treblinka.