The White Lotus is sure to end with a bang – but who will it kill off this time?
Series two of Mike White's intricate social satire draws to close against a backdrop of Sicily and carnage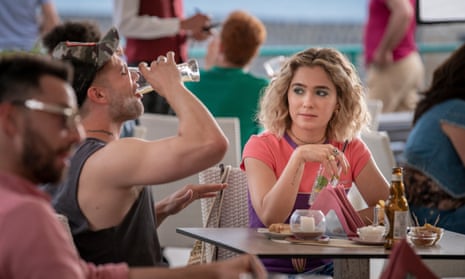 The White Lotus has blossomed into the most talked-about television of the year. The HBO series, shown on Sky Atlantic in the UK, concludes its second series on Monday night, with a much-promised high body count, and a whodunnit almost as highly anticipated as Dallas's who-shot-JR reveal.
The creator and showrunner Mike White has been a screenwriter for 25 years – he wrote the Jack Black film School of Rock, episodes of Dawson's Creek and created the underrated Laura Dern vehicle Enlightened – but The White Lotus is his biggest hit to date. Its viewing figures have more than doubled since series one, thanks to a combination of online fan fervour and high-intensity, satirical drama that promises a rare unhappy ending against a backdrop of gorgeous scenery and excessive wealth.