The Office star plays a kidnapped therapist in this claustrophobic two-hander with Domhnall Gleeson. It might be slow going, but the performances are utterly stellar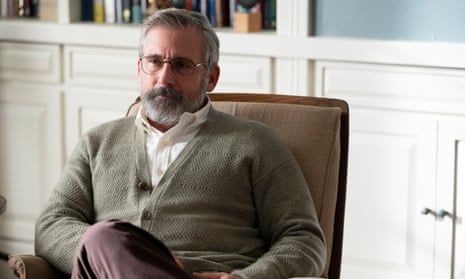 Years ago, any foray by a comedian into drama was greeted with anything from horror to mockery. Who was this dog, was the general feeling, attempting to walk on its hind legs? Fortunately, we've passed a lot of water since then. We generally understand now that if you can act funny you can probably, you know, just act, in much the same way as Ginger Rogers could dance forwards too and in flat shoes.
No one has demonstrated this more clearly over the last few years than Steve Carell, who first made his mark in comedies like Anchorman and The 40-Year-Old Virgin before coming to small-screen prominence as Michael Scott in the US version of The Office. Even if the latter didn't quite plumb the heartbreaking depths of the original, it still gave its lead plenty of chances to show himself in the round. Since then, he's taken on more and more "straight" roles, including a high-wire act in The Morning Show as the nice-guy presenter, family man and beloved colleague accused of predatory behaviour by credible witnesses.