'The curtain has been lifted': can the Golden Globes overcome controversy?
After allegations of impropriety and issues with diversity, the Golden Globes are returning but is the industry ready to take them back?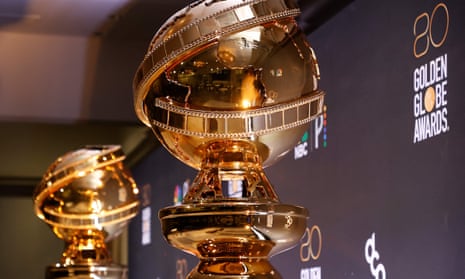 The moment Tom Cruise, recently re-throned King of Hollywood, decided to publicly boycott the Hollywood Foreign Press Association, it might have been wise to call it a day, the Maverick seal of disapproval hammering with nails a coffin already almost closed shut. But the HFPA, the controversial group behind the Golden Globes, didn't flinch at the actor's snub when he handed back his prior awards in May 2021, and instead soldiered on, for better or worse.
Cruise was one of many big names protesting against the problematic practices of the group, whose shadowy dealings were brought to light in two ground-shifting exposés in the Los Angeles Times just months earlier. The group of journalists, long seen as both question mark and punchline within the industry, was revealed as both embarrassingly lacking in diversity (among its 87 members, not a single one was black) and guilty of "ethical lapses" with studios and publicists courting votes with gifts and trips around the world. A lawsuit filed by a Norwegian journalist denied entrance accused them of a "culture of corruption". It opened the floodgates to more – a leaked anti-Black Lives Matter email from a former HFPA president, members resigning after labelling the organisation as "toxic" – and after celebrities, and their publicists, backed away, so did the US TV network NBC, cutting off a deal estimated to be worth $60m a year.
Last year's ceremony was a hushed one – no celebrities, no press, no TV cameras – but this year the HFPA is hoping for a splashy return to former glory, re-partnering with NBC, hiring comedian Jerrod Carmichael as emcee (the first ever solo Black host in the show's history) and confirming attendance from celebrities such as Jamie Lee Curtis, Quentin Tarantino and Ana de Armas. Can the tide really turn?
"Hollywood's wait-and-see approach has gone on for pretty much over a year now – at this point, the longer it takes, the further the Globes get from reclaiming any semblance of their former glory," said David Canfield, who covers the awards season for Vanity Fair. "Nominees didn't do reaction interviews on the morning of. I know of no studio after-parties.
"It's easy to see this tepidness, currently rooted in an uncertainty around embracing this embattled group, become a new kind of normal."
Since the original controversy broke, the HFPA has implemented a string of new hit-and-miss correctives, from hiring a diversity consultant who promptly resigned to introducing a hotline to record incidents of misconduct to restructuring the makeup of the group, adding 103 new members, with 58.3% self-identifying as "ethnically diverse".
"I think they've definitely taken measures," said Stacy Perman, whose original reporting for the LA Times led to the changes. "They've changed their bylaws, they've prohibited gifts, they've put some limits and curbs on their members' travel. But the biggest change is that Todd Boehly, the chairman of [private equity firm] Eldridge industries, is buying the Golden Globes and transforming the organisation from a not-for-profit to a for-profit. It still needs the California attorney general sign-off, but I think that's the biggest change and that raises a whole new set of questions about the organisation."
Last month Perman interviewed Boehly, who also bought Chelsea FC for a record-breaking $4.93bn in 2022, and the billionaire detailed that by paying members a yearly salary of $75,000, it would help to remove some of the conflicts of interest that had been there before. Previously HFPA members were able to secure exclusive access to talent at various events and press conferences that then led to paid assignments. Boehly said he was helping to remove anything that "might have created the opportunity to be swayed by things other than just being authentic and having real integrity." But Boehly also owns stakes in influential trade publications Variety and the Hollywood Reporter as well as film distributor A24, whose titles have accrued 10 nominations this year, raising new concerns.
Notably, one of A24's biggest nominees, Brendan Fraser up for best actor for his performance in Darren Aronofksy's The Whale, has said that he won't be attending after accusing the former HFPA president Philip Berk of groping him at a lunch event in 2013. "I have more history with the Hollywood Foreign Press Association than I have respect for the Hollywood Foreign Press Association," Fraser said to GQ.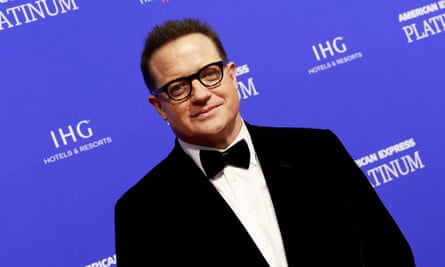 It remains to be seen if some of the night's biggest contenders, including Cate Blanchett, Daniel Craig, Colin Farrell and Michelle Yeoh, will also boycott. This week's second round of confirmed presenters include Jenna Ortega, Hilary Swank, Jennifer Coolidge and Letitia Wright, while the Ukrainian president, Vladimir Zelenskiy, will be appearing via video message, introduced by Sean Penn.
Perman called the atmosphere in Los Angeles "muted" in the days building up to Tuesday's ceremony.
"Campaigns and publicists behind nominees, especially those in need of an Oscar boost, are hardly rooting against the opportunity to make an actual splash on Tuesday night," Canfield said. "I think the biggest remaining concern is brand viability. The cat is out of the bag that this small, fairly random assortment of voters hasn't exactly been the most reliable, representative, or, frankly, qualified.
"Even as they clean up their act and promise, for now, a national televised audience, how much does one really gain from boasting about winning a Golden Globe? The curtain has been lifted."
Controversy aside, they also land at an unsure time for awards shows in general. The last televised Globes ceremony saw a 60% drop in viewership in 2021, the lowest since it returned to NBC in 1996. This year's return to the network is part of a tentative one-year agreement, after which the HFPA would be able to "explore new opportunities for domestic and global distribution" according to NBC.
"I think ratings are a non-starter, honestly," Canfield said. "The show is airing on a Tuesday night with a relatively unknown host, at least by the Globes' standards, so I expect something close to 'Disaster!' trade headlines the morning after, even if that metric is outdated."
It's also been a difficult time for awards-aiming movies at the box office and while the nominees do include hits such as Avatar: The Way of Water, Top Gun: Maverick and Everything Everywhere All At Once, many of the films such as The Fabelmans, Tár and Babylon have struggled to find an audience.
"Do people care, beyond the immediate media/Hollywood bubble?" Canfield said. "Will the speeches be good and starry? Will Jerrod Carmichael – a brilliant comic – find the right tone as emcee? The Globes knew how to deliver a good show. If they can do that again, it's a step in the right direction."