The Avatar saga is here to stay. So what will part three look like?
Now The Way of Water has passed the billion-dollar mark, a seven-movie franchise seems inevitable – with stars, settings and storylines in the bank
SPOILER WARNING: This article discusses Avatar: The Way of Water in detail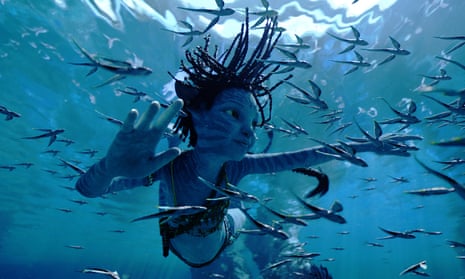 Not everybody is profoundly in love with Pandora, the lush and verdant forest moon that James Cameron brought back to multiplexes with the long-delayed Avatar: The Way of Water. The Guardian's Peter Bradshaw called it "a soggy, twee, trillion-dollar screensaver". And if you scan through the comment sections of most pieces about the film it is clear that many were hoping to see it die a death at the box office, with Cameron's plans for another five movies going with it. After all, it has been reported that The Way of Water needs to make $2bn just to cover its costs and the Canadian director himself recently told Vanity Fair: "Let's face it, if Avatar 2 and 3 don't make enough money, there's not going to be a 4 and 5."
Unfortunately for those naysayers, the BBC reported this week that The Way of Water has passed $1bn at the global box office in only 14 days, the fastest movie of 2022 to pass the landmark. You don't get these kind of figures without the sort of word-of-mouth that is likely to see The Way of Water become one of the highest-grossing films of the post-pandemic era.