The 50 best TV shows of 2022: No 2 – Sherwood
This beautiful, gripping story about Britain past and present had crossbow murders, decades-long feuds, gallows humour and a glorious cast. Who could ask for more?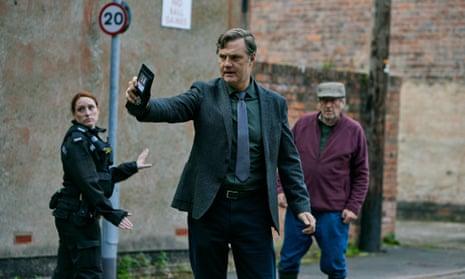 One of Sherwood's many strengths came from the way it defied expectations. It began with two murders and set itself up as a brooding thriller, yet it danced around the edges of what we might anticipate from that genre. Flashing between the present day and the miners' strike of 1984, it told a story of violent deaths, then set about the business of revealing whodunnit, why they dunnit, and whether they were going to get caught or not. It was a masterfully suspenseful puzzle, built upon layers of history and a complex web of relationships and resentments between its beautifully drawn characters.
It was also a portrait of a place. Much was made of the specificity of its location, a former mining town in Nottinghamshire, though, as Lesley Manville's Julie had it in the speech that closed the series: "A former mining town? How the hell are we to move on when we talk about ourselves in terms of what we aren't any more?" As every episode began, we were reminded that this was initially inspired by two real murders, here dramatised and fictionalised, and that the writer James Graham grew up in the area. Surely no one watching could have thought this came from the pen of an outsider.