Recognition came late for the pioneering British-Mexican artist and feminist, and now the emergence of a private collection has given her work new meaning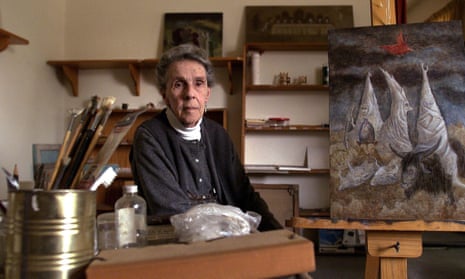 Amale figure – the Fool – floats almost in space, etched in white on to a shimmering blue background, a dog pawing at his leg. In a second painting, Death strides across a field wielding his scythe, two heads sitting on the ground.
The images, both extraordinary and vivid, are part of a set of tarot cards, painted by the British-born Mexican surrealist painter Leonora Carrington.