Succession recap: season four, episode nine – what happened to Roman's 'pre-grieving'?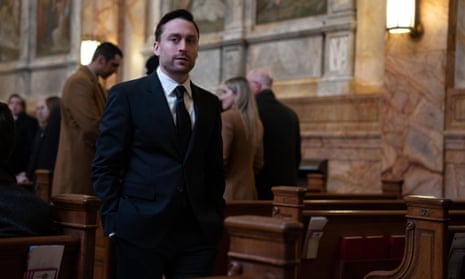 Jamming his head in the bosom of history … Roman at his father's funeral. Photograph: Home Box Office/HBO
It's violence, death and dodgy goatees as Succession enters its agonising final throes. Waystar's board won't know what hit them
Spoiler alert: this recap is for people watching Succession season four. Don't read on unless you've watched episode nine.
As if their father's funeral would stop the sibs fighting for supremacy. Here's your order of service for the penultimate episode, titled Church and State …