Stefflon Don: 'That's what it is to be an artist – you've always gotta evolve'
She's produced tracks with everyone from Skepta to Sean Paul and Nile Rodgers. This year, the UK rapper releases her long-anticipated debut album, Island 54. What took her so long?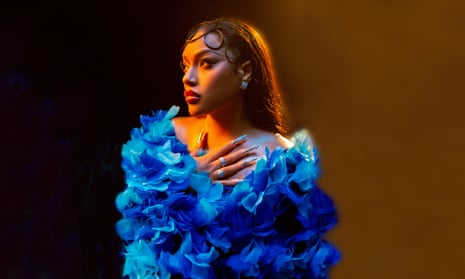 Stefflon Don has carved out her own niche within UK rap's boys' club with relative ease. Thanks to her cutting verses, the 30-year-old star has a string of features: Anne Marie, Sean Paul, Nile Rodgers. And yet, no album. This year, that will finally change as she releases her long-awaited debut, Island 54. It holds true to her willingness to meld multiple music styles – the dancehall of her youth, lightning-fast verses influenced by grime, even South African dance style amapiano – and her eagerness to prove herself as a creative force.
On the album you're playing with lots of genres. What motivated you to explore new sounds?
It's just been natural. [The amapiano track] is very interesting, right? I love amapiano. I go to Ghana every year for New Year. If you're in a dance, all you hear is afrobeats, amapiano, it always gets everyone going. It's just a hype! I was brought up in Holland, my parents are Jamaican, so everything is a mix. I'm so used to hearing many different languages and many different sounds that I connect with. That's why my music is very versatile – I don't stick to just one thing because I'm not one thing.