Safe bets and a subdued ceremony as the Golden Globes tiptoe back into the public eye
After last year's debacle, you can hardly blame the Globes for making conservative choices. Last night's show celebrated the mainstream – with one Bollywood outlier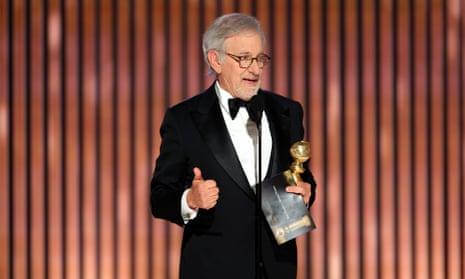 So the Globes have returned, back on TV in a subdued, uncertain, no-show-ridden ceremony after last year's awards were not televised in disgrace. This is the traditionally rackety and roast-comedy style event which has long functioned as a bellwether and curtain-raiser to the Oscars, and whose attenders only recently noticed the ethically compromised and undiverse nature of its presiding body, the Hollywood Foreign Press Association. One reason for Hollywood's lack of outrage, however, could be that the Globes' actual award results have not, in recent years, been obviously different in terms of levels of diversity from the Oscars'.
This year the choices were conservative and safe, and earnestly rewarded excellent mainstream movies – although probably the most distinctive award, the kind of prize that usually justifies the Globes' existence, went to SS Rajamouli's Bollywood smash RRR, which won best song for its outrageously enjoyable and spectacular number, Naatu Naatu.
But the night belonged to the long-established master and moviegoers' hero Steven Spielberg and his film The Fabelmans, which won best film (drama) and best director. This is a lovely coming-of-age drama with a fictionalised self-portrait of the director as a young man that shows how an American-assimilated Jewish family deals with persistent antisemitism. It's a study of how a high school kid became obsessed with movies, compulsively shot films with a 16mm camera and then used that skill in reshaping existence to negotiate his place in the world – generously rising above the bullies, the anxieties and the pain. No one in the industry could have failed to be exalted by the inspired real-life episode towards the end, in which our young hero meets director John Ford: a surprise cameo from another legend.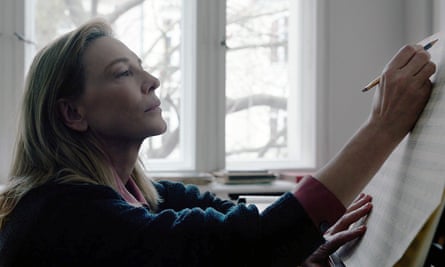 It was a triumphant night for Martin McDonagh's The Banshees of Inisherin, the Syngeian tragicomedy of a man who rejects his best friend, which carried off best film (musical or comedy) as well as best screenplay and best actor (musical or comedy) for Colin Farrell as the spurned mate. It certainly showed McDonagh's gift for getting US awards silverware and showed how swooningly in love with his movie Hollywood has been since it premiered at Venice last summer. Some critics in Ireland and the UK have wondered aloud at some of those on US Twitter not quite understanding that this film is not a documentary, that it is set in the past and that Ireland is not and was not exactly like that. But no matter.
The film that many are saying is this year's arthouse masterpiece – though now dealing with a backlash in terms of how a male director portrays a successful woman – is Todd Field's hypnotic and compulsive Tár, starring Cate Blanchett as the expatriate American conductor of a European symphony orchestra who is passionate, demanding, mercurial and exploitative, heading for a breakdown or a creative breakthrough. Blanchett took the best actress (drama) award: no other candidate was really in the running and it's a towering and imperious performance.