Reality Must Be Addressed review – telling the unvarnished truth about friendship
German director Johanna Seggelke chronicles her relationship with free-spirit Sky as they roam South Africa together before fetching up in Berlin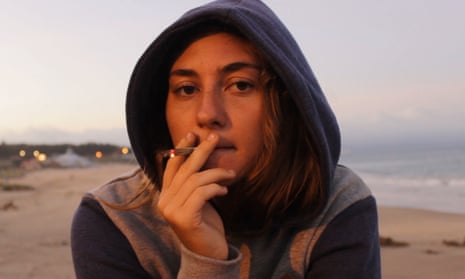 It would be easy to sneer at the almost agonising intimacy of this documentary from 26-year-old German film-maker Johanna Seggelke, made as part of her course at the University of Television and Film in Munich and tells the story of her passionate relationship (and possibly romance, it's left open) with Sky, whom she meets backpacking in South Africa. Running at just 53 minutes, it's a slight and narrowly focused film; I suspect some will find it too self-absorbed. But there is something so disarmingly honest in how Seggelke opens up her feelings and vulnerabilities, and captures the intoxication of an intense teenage/young adult friendship.
The year is 2016; Seggelke is 19. Feeling lost, she's travelling around South Africa when she spots Sky in a bar. "I thought you were the coolest girl I'd ever seen," she explains on the voiceover. Sky, who grew up between South Africa and the US, has dropped out to smoke weed and go backpacking. Seggelke is intoxicated by Sky's rootlessness: the way she lives in a squall of chaos and pennilessness, constantly losing important things like her driving licence. For her part, Sky says that she wants to be more solid and grounded like Seggelke: "It's that German mentality."
We watch the two of them driving around South Africa smoking spliff, wrapped up in each other, the camera pushing unsettlingly close to Sky in the bath or in the car. Then, skipping ahead, Sky shows up in Germany a year or so later. The relationship continues for a while. But as the title suggests, in the cold light of reality, the intensity of their relationship can't last. You could ask what the point is. Is there anything exceptional about this story? But to me it felt almost Withnail-ish, asking thoughtful questions about the meaning of friendship and time passing, through millennial eyes.