'People think apartments are for losers': the homes that could help solve LA's housing crisis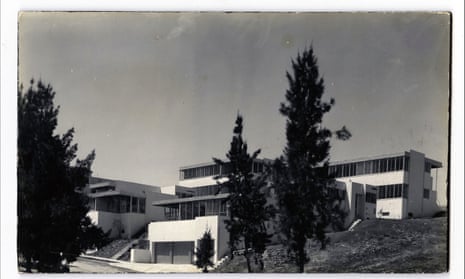 Los Angeles is choked with traffic while many have to live on the streets thanks to the city's archaic planning laws. Could modernist apartment blocks built a century ago make LA liveable again?
'Atrue southern California city," declared a 1910 issue of Out West magazine, "would be a garden filled with homes." It was one of numerous publications at the time designed to lure people to move to the golden state, extolling the virtues of the sun-kissed, health-giving west coast. "Many of these homes would be humble, costing but a few hundred dollars," it continued, "yet they would represent a very high average of beauty and comfort, thanks to the marvellous climate. In order to accommodate a great population," it added, "such cities would naturally spread over a vast area – the vaster the better."
The boosterism worked, and the cities sprawled. The first decades of the 20th century saw the population of Los Angeles mushroom from 170,000 people in 1900 to more than 2.2 million by 1930. The crowds were drawn west by the promise of owning their own home in a garden of earthly delights, a land of warm winters and orange trees in every back yard, a rambling Arcadian city crisscrossed by an efficient network of electric railways.