Pavement: director Alex Ross Perry to make 'ridiculous, real, fake' movie about US indie band
The unorthodox film will combine elements of a biopic, tour documentary and footage from the musical Slanted! Enchanted!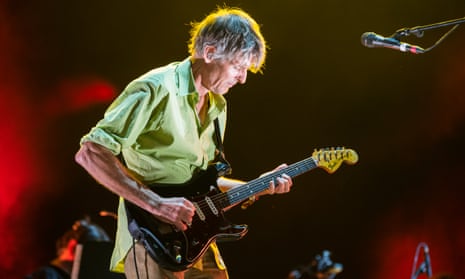 The film director Alex Ross Perry is set to make an unconventional movie about the beloved US indie band Pavement.
In November, Perry debuted a musical, Slanted! Enchanted!, about the band in New York City. In a new interview with the New Yorker, the director of films such as Listen Up Philip and Queen of Earth said that the production is part of a larger film project about the band.