Patton Oswalt: 'I'd rather be Doctor Who than James Bond: less having to take your shirt off'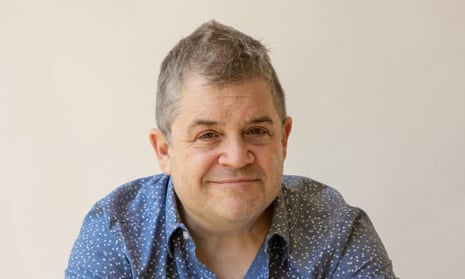 The comedian and star of Ratatouille, Big Fan, Young Adult and new comedy I Love My Dad answers your questions on the the US's insecurity, being nerd laureate and his love of PG Tips
One thing I love about you is that you look like a "normal" guy, instead of a model. Why do you think Hollywood is so obsessed with casting beautiful people? Azzaazza
I think it's the sunlight out here. It's very harsh and unforgiving. So you've gotta have an unforgiving level of beauty to exist. Whereas England has that wonderful gloom which lights up the crevices and the crags on people's faces. So you end up valuing the acting way more than the look.
Reviews say that I Love My Dad is "cringe comedy". I find films like that difficult to watch unless I'm eating rich beef sausages. Do you have any food crutches that get you through a film? suchaphool
Really strong tea and hard sourdough pretzels. I can crunch 'em and drown out the dialogue.