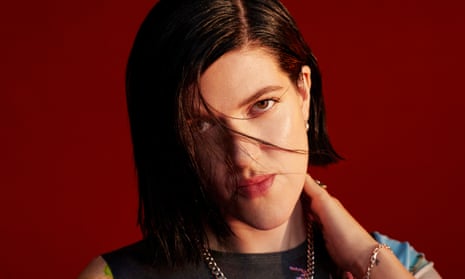 On my radar: Romy's cultural highlights
The xx singer-songwriter and guitarist on the film that reminds her of holidays with her dad, reliving the Lionesses' big win and her housework listening
Singer-songwriter and guitarist Romy Madley Croft was born in 1989 in London. Along with childhood friends Jamie Smith (AKA Jamie xx) and Oliver Sim, she formed the indie band the xx. In 2009 they released their debut album, xx, which earned them a Mercury prize, and was followed by Coexist and I See You. See has also collaborated with artists including Dua Lipa and Halsey and since 2020 has been releasing solo material as Romy; her latest single is Enjoy Your Life. She will be playing three UK dates, starting on 25 May, and is 6 Music's next artist in residence, broadcasting from Monday 5 June, 9-10pm. She lives in north London with her wife, the photographer Vic Lentaigne.
1. Live music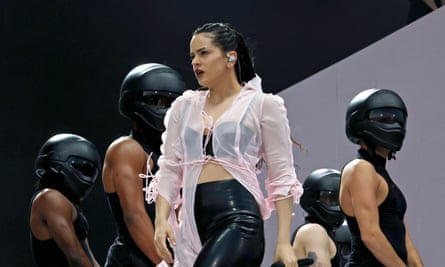 This is the best live show I've seen in ages. Rosalía did an amazing job of connecting so intimately with the audience on such a huge stage – she looks straight into the camera that's filming her so it's as if she's looking right at you. She has incredible stage presence, and every single detail was so cleverly thought out and felt so considered. She did a cover of Hero by Enrique Iglesias, in Spanish, that we all weren't expecting, and that was very moving. I've been raving about it to people since.
2. Film
Aftersun (dir Charlotte Wells, 2022)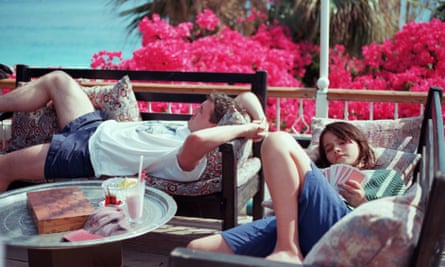 I deeply connected with this film. Aftersun depicts a holiday taken by a girl coming into her teens and her dad. It's a story I hadn't seen represented much in films, and it's a parallel experience to my own: after my mum died, when I was 11, my dad and I had yearly holidays together. The film really helped me connect with the memory of him and what he might have been going through, because it depicts the dad's struggles. It brought me to tears.
3. Documentary
Lionesses: How Football Came Home (Now TV)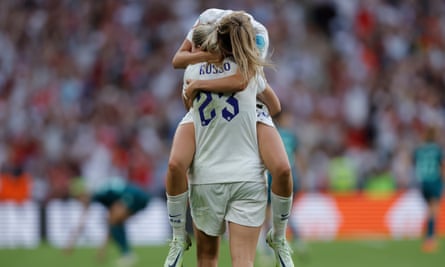 I'm a big fan of football – I play in a five-a-side women's team and a lot of my friends from the team were there at the women's Euros final last summer. My wife had bought tickets months and months before, and everyone laughed at her, but she just had faith that England were going to get there. This documentary really brought me back to the excitement: how close I felt to the team, how they really connected with such a big audience through their personalities and how well they did.

4. Podcast
A niche interest of mine is watching reviews of electric cars – I love learning about renewable technology and ways to be greener. This podcast is quite specific on a lot of those things: I find it really interesting to hear how technology is evolving and ways to make a difference. There's so much fascinating information on there. If I'm doing anything around the house that I find boring, like housework, I always have a podcast on, otherwise I just can't be bothered to tidy any more.
5. Album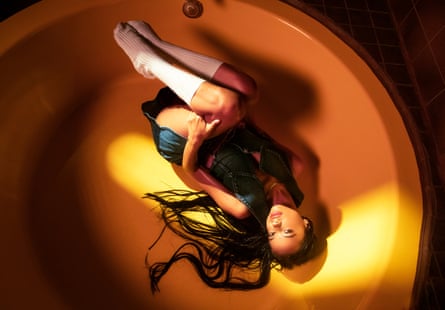 My wife, Vic, bought me the album Capricorn Sun for Christmas. I really love TSHA: she's an incredible DJ and producer, combining really exciting beats with songwriting and emotions. I think I disconnect when dance music is too heavy, without any emotion or melody in it, but TSHA is definitely the opposite. She's got a real ear for music that can make you dance and strong rhythms, as well as the atmosphere around it being quite beautiful and ethereal. It's a nice combination.
6. Theatre
Sound of the Underground, Royal Court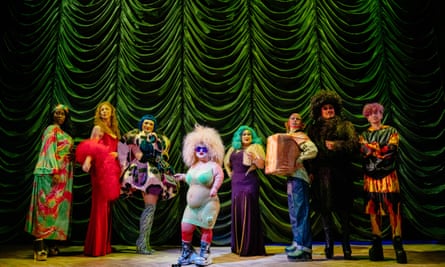 My cousin Lottie got us tickets to see this in Sloane Square. It was an incredible representation of queer club life and the drag community, and it gave an eye-opening perspective on the way those performers view some of the performances they have to do in order to earn a living. I found it incredibly moving. Travis Alabanza, who wrote the play, is really pushing the boundaries and getting messages across that are very important to be shared. I'm really happy to see their profile growing and excited to see what they do next.