He took grime to No 1 with a masterful mix of ferocity and vulnerability. Can his long-awaited new album live up to its billing?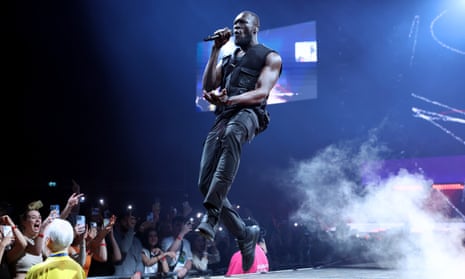 The UK albums chart has been dominated by American behemoths over the past few weeks, with Taylor Swift and Drake dropping blockbuster albums. That could all change when one of Britain's most successful grime stars ever comes home to roost. Next Friday, Stormzy will release This Is What I Mean, his first album in three years. First teased during a live show earlier in the year and finally announced this week, it is expected to be one of the most commercially successful releases of the year.
This Is What I Mean will be Stormzy's first release since Heavy Is the Head, the monumental capstone to a charmed 2019 that saw him net his first No 1 single, Vossi Bop, and become the first UK grime star to headline Glastonbury. It was an album that brought grime, and Stormzy, to the centre of British culture – a transition that began with his 2017 debut Gang Signs & Prayer, the first grime album to reach No 1 in the UK.