'Moving ice can sound like it's alive': the musicians delving into Antarctica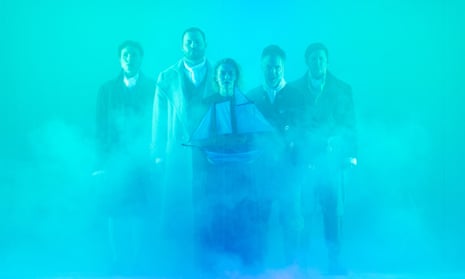 This year's Sydney festival includes the opera Antarctica and a performance made from the sounds of grinding glaciers. But why are we so fascinated by the great white continent?
The Antarctic – the idea of it, the harsh reality of it – has fascinated humans for centuries. Artists have tried to conjure it. Explorers have tried to conquer it. Scientists and environmentalists are trying to save it.
It's a fascination we're unlikely to overcome, librettist Tom Wright says, ahead of the Australian premiere of the new opera Antarctica, composed by Mary Finsterer for the Sydney Chamber Opera. It is one of two works about the great white continent at this year's Sydney festival: alongside Wright and Finsterer's avant garde opera is the experimental sound performance Polar Force. Both works attempt to draw audiences into the nature and existential crisis of the polar continent.