Monstrous maestro: why is Cate Blanchett's cancel culture film Tár angering so many people?
Despite glowing reviews, Todd Field's drama about a predatory conductor has struggled at the box office. Is this because its protagonist is an unlikeable woman?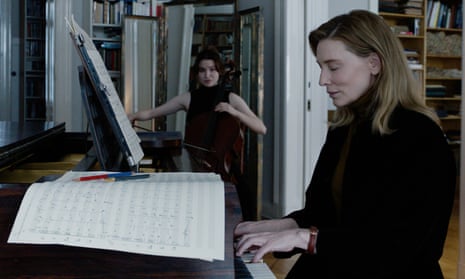 Punters probably don't need another reason to skip Tár, Todd Field's much-discussed tale of a feted conductor who becomes a lightning rod for the #MeToo movement, but Marin Alsop was happy to oblige nonetheless. Tár, the US conductor told the Sunday Times, was "anti-woman" and a personal affront. The film could have told the story of a rapacious male monster, but chose instead to make its lead a female conductor. "To have an opportunity to portray a woman in that role and to make her an abuser," Alsop said. "For me, that was heartbreaking."
In Alsop's view, then, Tár is a tragic missed opportunity. She wanted one kind of protagonist and wound up with another, in the same way that Jaws might have been a film about a dog or GoodFellas an account of New Jersey samaritans. Some movies are like that. They confound and confuse and upend our expectations. In this respect, at their finest, they are a little like life.