'Masterpiece of a film': why is every A-lister trying to get To Leslie an Oscar?
A surge of celebrity endorsements for Andrea Riseborough's performance in a little-seen indie drama offer a strange case study in Oscar campaigning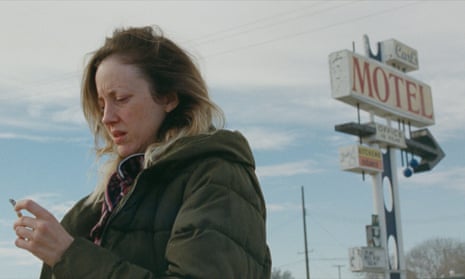 Depending on one's interest in film awards, it may or may not be apparent that the business of the Oscars is a nearly year-long affair. The pieces for an Oscar campaign – a full-time job with its own PR, schmoozing schedule and the momentum of smaller awards to achieve enough votes for a nomination – are usually in place months ahead of time. The window provides time to tweak and build a narrative; there is nothing Hollywood loves more than a comeback or underdog story (see: this year's supporting actor frontrunner Ke Huy Quan or best actress contender Michelle Yeoh). Yet even most seasoned awards-followers have been surprised by the very late-breaking, star-studded campaign to garner Andrea Riseborough, a British character actor, an Oscar nomination for her leading role in To Leslie, a little-seen indie drama that has made barely $27,000 since a small theatrical release in October.
Even in the smoke-and-mirrors world of Hollywood myth-making, the display of public celebrity muscle for Riseborough's performance in recent days has seemed strange. Before the past two weeks, there had been almost no buzz for To Leslie, the feature debut by veteran television director Michael Morris – a few screenings, but no visible awards campaign. Yet in recent days, a sizable squadron of celebrities have come to bat for the film and, more pointedly, Riseborough's performance as an itinerant, alcoholic mother from west Texas reeling from six years of shame after squandering a $190,000 lottery prize.