The restlessly innovative German guitarist went on to make records including the legendary E2-E4, a foundational source for techno and ambient house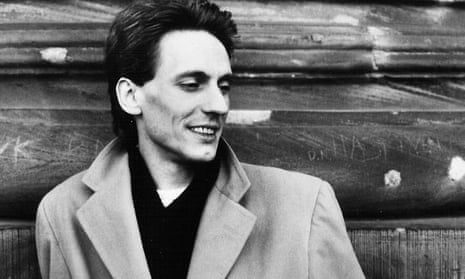 Although it might help, there's a fair chance you don't need to be standing behind the counter of a record shop to know what "the album with the chess cover" refers to. Since its release in 1984, Manuel Göttsching's E2-E4 – iconic chessboard sleeve and all – has been heralded as a Year Zero for electronic minimalism by crate-diggers and newcomers alike. Some have gone further, declaring it the first electronic dance album. In any case, for Göttsching, who died last week aged 70, it was just one of several giant leaps guided by a career-long reverence for the unrepeatable moment.
Born in 1952 in West Berlin, Göttsching spent his youth listening to opera at home and playing in blues bands with friends. It was with one of them, Hartmut Enke, that he later studied improvisation under Swiss avant-garde composer Thomas Kessler. Alongside fellow student Klaus Schulze, the outgoing drummer of Tangerine Dream, they swiftly broke free from the world of blues-rock to form Ash Ra Tempel in 1970. Described by one early critic "as the James Brown band on acid," their searing freakouts, captured on early 70s albums Ash Ra Tempel and Schwingungen, redrew the map for free-form psychedelia. Albums such as Seven Up – an avant-garde collaboration with countercultural guru Timothy Leary – proved a legitimate alternative to the norm, even for many fans of innovators such as Neu! and Can.