How the auteur was influenced by 1939 classic The Wizard of Oz is examined in witty and insightful expert contributions curated by Alexandre O Philippe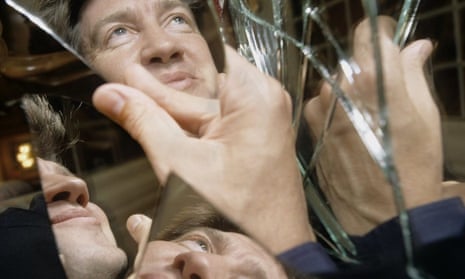 Here is a portmanteau movie: a collection of cine-essays, curated by documentarist Alexandre O Philippe, on the question of how director David Lynch was influenced by The Wizard of Oz, starring Judy Garland. There are witty, insightful, dreamily cinephile contributions from a number of expert witnesses: film-makers David Lowery, Karyn Kusama, John Waters, Rodney Ascher, Justin Benson and Aaron Moorhead, and critic Amy Nicholson.
Evidently they are all in love with The Wizard of Oz, and in love with David Lynch, and in love with what their interaction tells us: the juxtaposition of waking reality and another reality, a hidden reality, or buried reality, or transcendent reality which is nonetheless as real, or more real, than anything else. All this is punctiliously laid out, with some contributors occasionally repeating themselves and each other: more than one observer comments on the 1957 sci-fi movie The Brain from Arous, which might indeed be a missing link between Lynch and Oz.