Litvinenko review – this woeful David Tennant drama is nigh-on pointless
This dramatisation of the poisoning of an ex-Russian spy takes a murder and turns it into a plodding police procedural that's far less interesting than the truth. Why bother?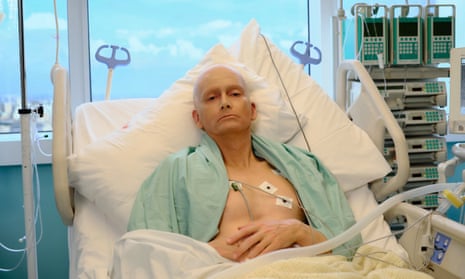 W
hen the truth is stranger than fiction, why fictionalise it? This is the problem that bedevils new ITVX drama Litvinenko, which stars David Tennant as the eponymous Russian defector and outspoken critic of Vladimir Putin, who was fatally poisoned – apparently by agents of the Russian state – in London by polonium-210.
Maybe ITV simply had another chunk left on their contract with David Tennant and thought: "You know what? Shave his head, put him in a hospital bed, squint a bit and he's a dead ringer for …" Then built a threadbare show around it.