Latex, severed legs and fake erections: why is a whole new generation obsessed with DVD menus?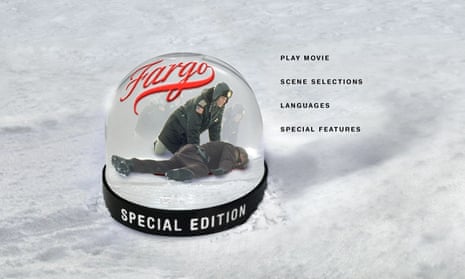 Games, gags, hidden treasures, extra films and clips of the director cooking aloo gobi … is it any wonder the hashtag #DVDmenu has 15m views? We look back on an explosively creative era
It's likely that you've seen Thomas Fletcher's work, but it's also likely that you've never thought twice about it. Twenty or so years ago, the designer's job required him to shove his screaming face through a sheet of latex, create 3D models of Chitty Chitty Bang Bang, motion-capture a dancer seductively sauntering across a room and play around with props from the Harry Potter films. But none of this creative and "very, very fun" work ever appeared during the two-hour runtime of a single blockbuster – instead, you saw it when you stuck a disc into your DVD player, before you pressed play.
At the dawn of the DVD, menus were essential, as they listed – sometimes in very inventive ways – all the extras that were intended to enhance your viewing pleasure. "We had to convince people what made a DVD so special," says Fletcher, who worked on some of the very first to be released in the US. The new format offered interactivity: games, gags, alternative scenes and hidden extras known as "Easter eggs" that persuaded people to drop £20 on their first ever Digital Versatile Disc. And because menu design was so new in the late 90s and early 00s, artists such as Fletcher had an impressive amount of creative freedom. "It was an open wild, wild west," he says. "We could do what we wanted."