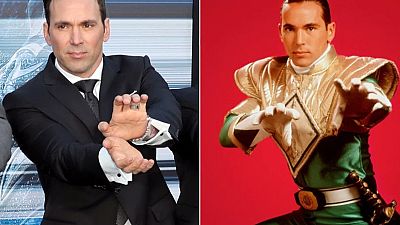 Fans of Power Rangers and mixed martial arts are mourning the loss of Jason David Frank, who was best known for playing Tommy Oliver, the Green and White Ranger. He was 49.
On top of his acting career, Frank was also a decorated martial artist and had a short MMA (Mixed Martial Arts) career in 2010.
The news of his death was announced by former fighter Mike Bronzoulis, who wrote about Frank's death on his Facebook page.
"I'm feeling terrible he called left me a message and I took [too] long. Jason was a good friend to me and I will miss him."
The news was later confirmed by Frank's representative, Justine Hunt, who said that the Power Rangers star had ended his life.
"Please respect the privacy of his family and friends during this horrible time as we come to terms with the loss of such a wonderful human being," said Frank's representative. "He loved his family, friends, and fans very much. He will truly be missed."