The ruangrupa collective's last show was removed from key German exhibition for caricatures of Jews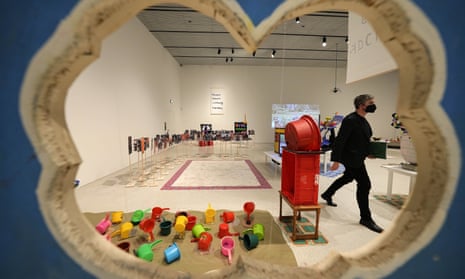 An Indonesian collective that became embroiled in an antisemitism row earlier this year has taken the No 1 spot in the annual ranking of the contemporary art world's most influential people and organisations.
The ruangrupa group, founded in Jakarta in 2000, are the first artists from Asia to top the ArtReview Power 100. Their position "reflects the growing influence of the global south and the move towards greater diversity in the art world," ArtReview said.