This candid chronicle of an Alcoholics Anonymous meeting is sensitive, impeccably balanced – and incredibly uplifting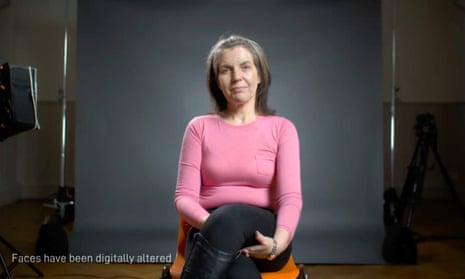 This has been quite a week for honest TV. As Channel 4 pushed boundaries by documenting the dissection of My Dead Body, so BBC Two is exploring another previously hidden arena, with I'm an Alcoholic: Inside Recovery, which promises "unprecedented access" to an AA meeting. This is a sensitive and impeccably balanced documentary, but at the heart of it is suffering, and how some of those who live with their demons have managed to find ways to do so.
The issue with making a documentary about Alcoholics Anonymous is obvious from the name of the organisation, but this has found a workaround. Using recent technological developments, the faces of those participating are digitally altered, thus maintaining the principle of anonymity. As one woman, known here as Niam, puts it: "It doesn't matter that it's not my face." The story is what counts.