(Image credit: Getty Images)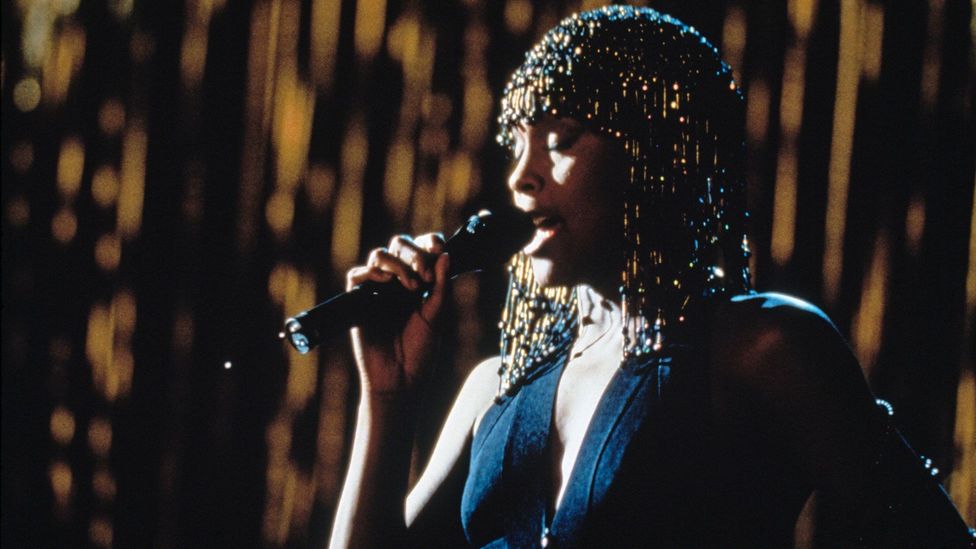 With her rendition of I Will Always Love You – which was released 30 years ago – Whitney Houston created one of the greatest vocal performances of a generation, writes Nick Levine.
Whitney Houston's recording of I Will Always Love You wasn't just a hit, but an unstoppable cultural phenomenon. Released in November 1992 as the lead single from The Bodyguard: Original Soundtrack Album, it topped the Billboard Hot 100 for 14 consecutive weeks – then a record – and won two Grammy awards. Thirty years after it came out, it remains the best-selling single of all time by a female artist. The Bodyguard's soundtrack album, which reeled off four further hits from Houston including I'm Every Woman and I Have Nothing, went on to sell 45 million copies worldwide.
More like this:
– Hollywood's most underestimated star
– How pop stars react when war breaks out
– The unsung legends of house music
Famously, I Will Always Love You was originally written and recorded in 1973 by Dolly Parton, who conceived it as a tribute and farewell to her early mentor Porter Wagoner. Parton's lovely, understated version was a number one hit on the US Hot Country Songs chart, but she has always been gracious about the way Houston transformed the song into the ultimate power ballad. Recalling the first time she heard Houston's cover, Parton said in 2020: "It was one of the most overwhelming feelings I have ever had to hear it done so well, so beautifully and so big. I had no idea I'd written a song that could be that important… She just took it and made it so much more than what it would ever have been."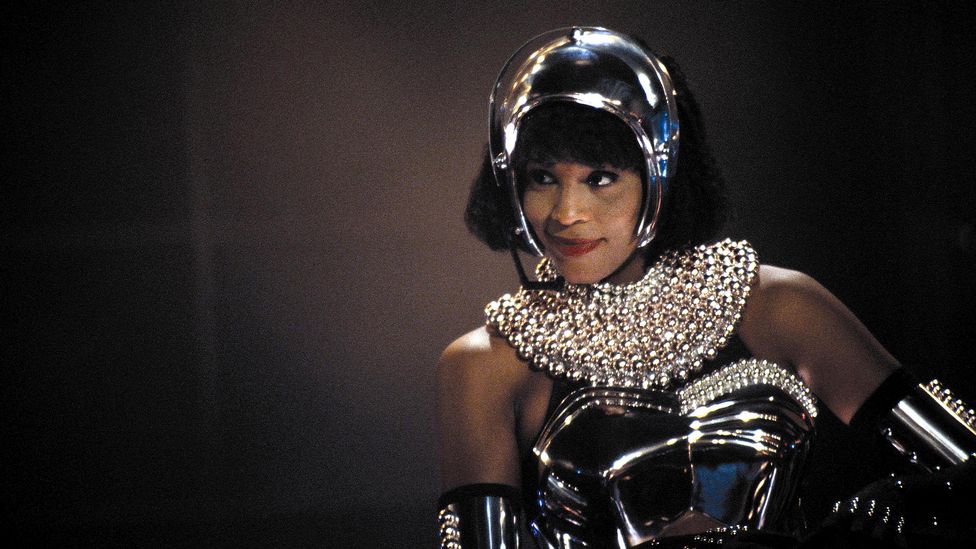 As well as providing songs for The Bodyguard's soundtrack album, Houston starred in the 1992 film – it was her acting debut (Credit: Alamy)
Houston's interpretation of the song captivated the world because it mixes bewildering technical brilliance with a heartfelt reading of Parton's tender lyrics. From the moment she sings "so I'll go, but I know I'll think of you every step of the way", it's clear Houston is giving a vocal performance of rare quality. "Whitney knew how to use the full range in her voice to fully connect emotionally with the song and create such drama," Dami Im, a Korean-Australian singer-songwriter who has been influenced by Houston, tells BBC Culture. Vocal coach Yvie Burnett believes I Will Always Love You is a "masterpiece" because of the "outstanding combination of what Whitney does vocally combined with perfect production from David Foster", a music industry veteran who had previously worked with Celine Dion and Aretha Franklin.
Either she is an incredible actress, or she has experienced these feelings in real life. In which case, she is telling us her story – Yvie Burnett
Houston's restraint during the song's a cappella opening section is a vital ingredient. "Whitney starts the song holding back all her vocal abilities and relying on raw emotion," Burnett tells BBC Culture. "Then when the music kicks in, she maintains that ethereal vocal quality, hitting the higher notes perfectly while staying quiet and holding back her vocal strength." She believes this "incredible build-up" makes Houston's subsequent vocal fireworks at the song's climax even more moving. "Either she is an incredible actress," Burnett adds, "or she has experienced these feelings in real life. In which case, she is telling us her story".
Either way, Burnett describes Houston's rendition of I Will Always Love You as "one of the most important vocal performances of our generation". This is no exaggeration: along with Mariah Carey's Hero and Celine Dion's My Heart Will Go On, it set a template – and a very high bar – for many female singers who sought to break through on the popular TV talent shows of the early 2000s. Leona Lewis, who scored a transatlantic number one hit with Bleeding Love in 2007, a year after winning the British version of The X Factor, said at the time: "When I was growing up, I used to listen to Whitney Houston [and] Mariah Carey – those kind of big powerful kind of singers – so that influences my music and a lot of the songs I like to sing."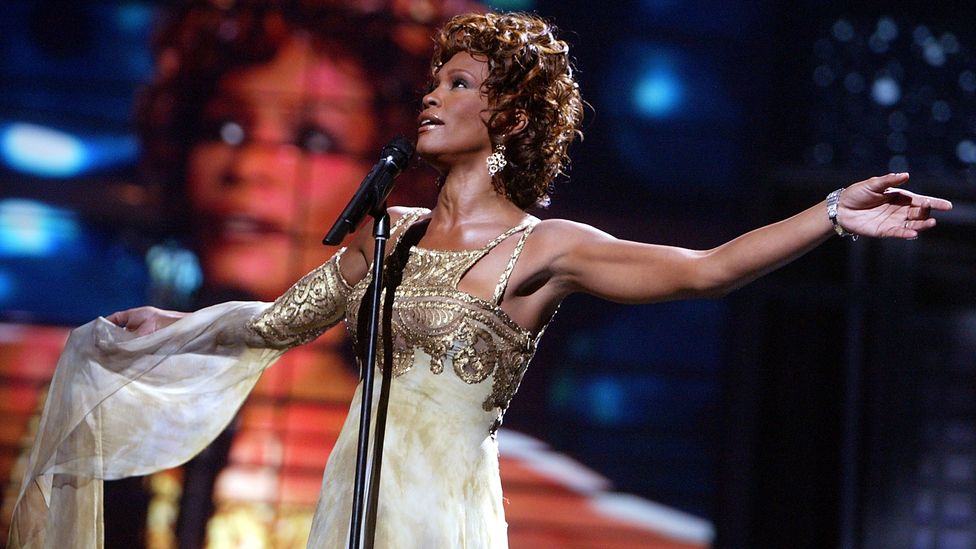 Houston's success wasn't fleeting; she influenced the next generation of singers (Credit: Getty Images)
In fact, it could be argued that Houston's vocal performance was, at times, a little too influential. Vocal coaches Carrie and David Grant, who worked with contestants on the British talent shows Pop Idol and Fame Academy, as well as with artists including Demi Lovato and the Spice Girls, say that Houston's most famous songs became a gold standard that was rarely attainable. "Just about every singer we taught or auditioned for about five years wanted to master I Will Always Love You or The Greatest Love of All or I Have Nothing," Carrie Grant tells BBC Culture. "Most of [them] should have tried something a little easier – many a singer has been wiped out in an attempt to do Whitney!"
David Grant believes that Houston's influence "cannot be underestimated" because "for most female singers, she was the voice of her generation". Though she became known mainly for singing pop, soul and R&B music, Grant points out that you could always hear her "gospel roots" in her delivery. The daughter of gospel singer Cissy Houston, a longtime backing vocalist for Aretha Franklin as well as a Grammy-winning artist in her own right, Whitney honed her vocal skills in the gospel choir at the New Hope Baptist Church in Newark, New Jersey. "Even if they had the [vocal] riffs, many who followed her could not mirror this history," Grant tells BBC Culture.
Bringing R&B to the mainstream
I Will Always Love You remains Houston's best-selling single, but she had already enjoyed seven years of globe-conquering success by the time she released it. Between 1985 and 1987, she scored a record seven consecutive Billboard Hot 100 number ones with songs including Saving All My Love for You, I Wanna Dance with Somebody (Who Loves Me) and So Emotional. "Whitney was the standard bearer in a line of great R&B singers, from the '60s with Dionne Warwick and Aretha Franklin, into the '70s with Gladys Knight and Patti Labelle," says David Grant. "But what she did was to take R&B to a market bigger than any of them had experienced. Without Whitney, there would arguably have been no mass market for Mariah Carey, Christina Aguilera, Beyoncé or Jennifer Hudson."
Houston's crossover success as an artist who could sing pop, soul, rock, R&B and dance music was unprecedented at the time, but not necessarily popular in all quarters. She was reportedly booed by audience members at the 1989 Soul Train Awards, a ceremony recognising the best in soul, R&B and hip-hop music. Houston addressed this incredibly awkward moment in a 1991 interview on The Arsenio Hall Show, saying: "I think that I've got a lot of flak about 'I sing too white' or 'I sing… white' or something like that." She added defiantly: "I do sing the way God intended for me to sing and I'm using what he gave me and I'm using it to the best of my ability."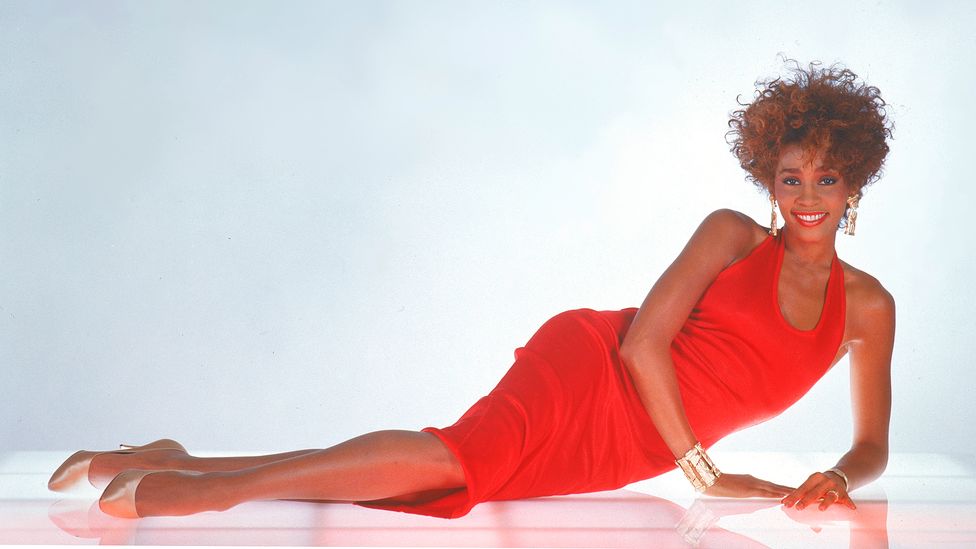 Nicknamed 'The Voice', Houston is one of the bestselling music artists of all time (Credit: Getty Images)
For the most part, these criticisms ebbed away in subsequent decades as the full scale of her impact became clear. After Houston's death in February 2012, Beyoncé posted a poignant tribute to the artist who had long inspired her. "I, like every singer, always wanted to be just like her. Her voice was perfect. Strong but soothing. Soulful and classic," she wrote. "She is our queen and she opened doors and provided a blueprint for all of us." At the previous year's Grammy Awards, Lady Gaga namechecked Houston when she collected the Best Pop Vocal Album trophy. "I need to say thank you tonight to Whitney Houston," Gaga said. "I wanted to thank Whitney because when I wrote Born This Way, I imagined she was singing it – because I wasn't secure enough in myself to imagine I was a superstar."
More than a decade after her death, Houston's place in music history is assured. In December, Bafta-winning actress Naomi Ackie will portray her in I Wanna Dance with Somebody, a glossy Hollywood biopic in the mould of Elton John's Rocketman and Queen's Bohemian Rhapsody.  But at the same time, the type of powerhouse singing that she exemplified with I Will Always Love You has rather fallen out of fashion. "The definition of 'singer' has become broader," says David Grant. "For a while, if you couldn't sing as high or riff as fast as Whitney or Mariah, you didn't qualify for the title of 'great singer'. But vocal styles go in cycles, and in this cycle singers are more likely to sound like Rihanna or Amy Winehouse."
Few songs written now have those 'money moments' in them, so big voices aren't required – Carrie Grant
Carrie Grant argues that the growing popularity of Auto-Tune, a production tool that corrects minor imperfections in vocal pitch, means that having "great tonal quality" is no longer a prerequisite for singers hoping to climb the charts. She also points out that bombastic power ballads like I Will Always Love You are no longer in vogue. "Few songs written now have those 'money moments' in them, so big voices aren't required," she says. "Torch singers do still exist – Adele, for example – but the sound isn't required to be as smooth or technically perfect."
Still, there's no doubt that Houston's work on hits including I Will Always Love You remains inspirational. "She raised the bar for all female vocalists with her use of range and dynamics," says Dami Im. "She's shown me that vocally you can be both so delicate and gentle and also extremely powerful when you need to be." It's fair to say that 30 years after its release, Houston's rendition of I Will Always Love You remains the Olympic gold standard of performances.