Gemma Arterton: 'In real life, I'm quite silly'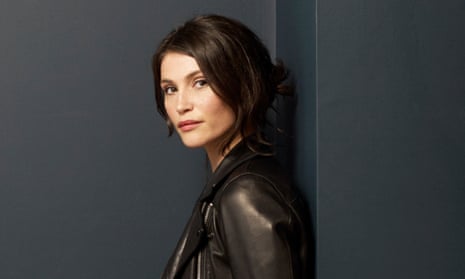 The actor and producer on the joy of clowning around in her new comedy Funny Woman, how female solidarity has changed her professional life, and her top choice for a karaoke belter
Gemma Arterton, 37, was born in Gravesend and trained at Rada. Aged 21, she made her professional stage debut at Shakespeare's Globe and her film debut in St Trinian's. The following year, she landed the coveted role of Strawberry Fields in the Bond film Quantum of Solace. On TV, she has starred in Tess of the D'Urbervilles and Black Narcissus; stage highlights include Made in Dagenham, Nell Gwynn and Saint Joan. She now produces and plays the lead role in Funny Woman, the TV adaptation of Nick Hornby's novel Funny Girl, about a beauty queen from Blackpool who moves to swinging 60s London to break into the comedy scene. Arterton lives in East Sussex with her husband, the actor Rory Keenan, and their baby son.
Adapting Nick Hornby's Funny Girl for TV turned into quite a saga, didn't it?
I read the book when it came out in 2014, loved it and tried to buy the rights. Obviously they'd already been sold – hey, it's Nick Hornby! But a few years later, the production company came to me and said that Morwenna Banks had written a pilot episode, would I do it? I was working on a film at the time and remember reading the script out loud in my trailer, laughing away. It was serendipitous that it came back to me. It just felt right – even if reading the novel, you wouldn't necessarily think of me playing it.
Why not?
Characters I've played before tended to be a little more poised. Strong and switched-on. Whereas in real life, I'm quite silly. My husband watched Funny Woman, saw the idiotic things she does and said: "Yep, that's basically you."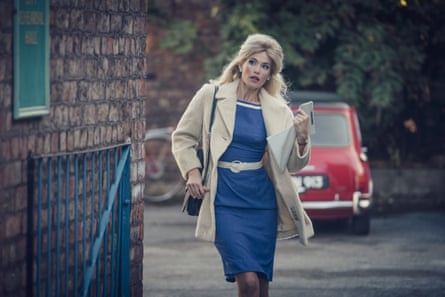 How come your comic gifts have been hidden?
I just haven't had the opportunity, but physical theatre is where I started out. We had a teacher with a Complicité background and everything was about telling stories through your body. But then you go to Rada and it's all about the text and Shakespeare. That was never my forte. I've always approached roles from a physicality angle. That's always been my "in", more than a character's backstory. Sometimes you can get too cerebral with acting but actually, if you start moving your body, it triggers things.
For Funny Woman, I wanted to do some clowning so I worked with this great movement director called Toby Sedgwick, who trained at Lecoq [the physical theatre school in Paris] and works a lot with Danny Boyle. We'd do the most random, crazy exercises. Exaggerated movements, lots of stuff with red noses. People falling over or crashing into things always makes me laugh.
Did you base your character, Barbara, on anyone?
Morwenna herself was a big inspiration. She put a lot of her own experiences into the scripts. Barbara Windsor's in there, too. I also watched a lot of Lucille Ball because she's Barbara's idol. I got the box set of I Love Lucy and was blown away.
How did you perfect your Blackpool accent?
I always use this amazing database of accents that the BBC has. I managed to find a recording of these brilliant Blackpudlian women in the 60s, just chatting about life, and I listened to that constantly.
Didn't you get grief for your own accent early in your career?
Yeah, because it was associated with people from less affluent backgrounds. It's different now at drama school but in my day, we were told to lose the accent or you'd only play maids or whatever. It's a shame because I did have a strong working-class estuary accent. I feel a bit sad that it's gone.
Does it come out after a few drinks?
Yes! Or around my family. If I'm on the phone to my dad, my husband says my accent really changes.
Rupert Everett plays Barbara's agent. Was he a hoot to work with?
He was, actually. I've known Rupert since my first ever job on St Trinian's, so it was special to get back together. He created havoc. Usually it was Barbara who was the driving force of scenes but with Rupert, I was the one on the back foot, which was fun.
Who are your own favourite funny women?
I adored French and Saunders when I was growing up and Joanna Lumley in Absolutely Fabulous. I know they're not women but I also loved Robin Williams and Jim Carrey – people who are brave enough to let go and be quite off-the-wall. There were a few times in Funny Woman when I'd think: "What would Jim Carrey do?"
Barbara sings a Dusty Springfield song in one episode. Wasn't there talk of you playing her in a biopic?
Yes, it was called So Much Love and it was about her time in Memphis. But she's not as well-known in America as she is over here, so it was hard to get off the ground. Perhaps Funny Woman was my Dusty moment instead!
I hear you love karaoke. What's your song of choice?
I always do Total Eclipse of the Heart by Bonnie Tyler. It's got loads of key changes and is quite cathartic. When you sing karaoke, you can't try to be cool. You have to go for drama. Power ballads are perfect.
Aren't you a big Kate Bush fan as well?
Who isn't? Anyone that doesn't like Kate Bush is not someone I could get on board with [laughs]. It's been unreal to see her resurgence this past year. It means the younger generation have taste, which is encouraging.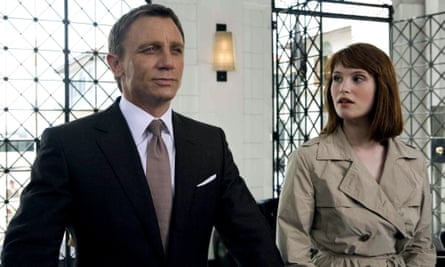 As a former Bond girl, who would you like to see as the next 007?
I'd love to see a younger actor of colour. I think that's probably the way it will go. That's my two cents, anyway.
You were a vocal campaigner for Time's Up and #MeToo. Have things improved?
I think so. It's very different out there now. There's real solidarity between actresses as well. Before, we wouldn't often meet one another but it was lovely getting together, feeling that we're all in this together, rather than competing. Aside from that, a lot more work about women or made by women is getting made. There are more women in top executive roles at studios. Most of the work that I do now, I'm producing in some capacity. We aim for a 50:50 gender balance and people being able to speak up if they feel uncomfortable. We're starting to see that now, so it's paying off and I'm really proud.
You have a three-month-old son. Do conditions for working mothers need to improve too?
That is tricky. Working hours are what's hard because we have to film depending on the daylight or on night shoots. How do we create a space where it's easier?
What's most surprised you about being a new parent?
How you can function quite well on not much sleep.
What's in the pipeline for you?
The Critic, [a film] based on Anthony Quinn's novel Curtain Call. The production design and cinematography is stunning. Ian McKellen plays the theatre critic and he's fantastic in it. Then a TV drama called Culprits, which is a cool heisty-type thing.
What would you be doing if you weren't an actor?
Something with painting or horticulture. Still a creative job but more hands-on. I've moved out of London to East Sussex because I love the outdoors and want to get more into gardening. Last year, we grew all sorts of veg. Next we're planting fruit trees. So that's my life now. It's really enjoyable.
All episodes of Funny Woman are available to watch on Sky Max and NOW