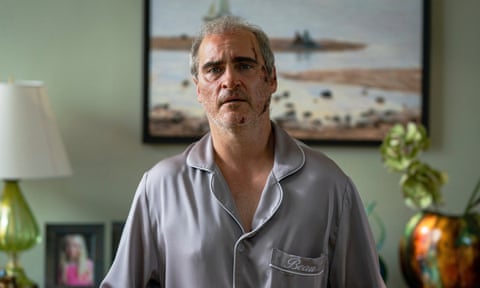 Ari on screaming … Joaquin Phoenix in Beau Is Afraid. Photograph: Takashi Seida/AP
From Beau Is Afraid to Sufjan Stevens: a complete guide to this week's entertainment
Whether it's a challenging Joaquin Phoenix odyssey, or some sumptuous instrumentals from Stevens, our critics have you covered for the next seven days
---

Going out: Cinema
Beau Is Afraid
Out now
Director Ari Aster has been firing on all cylinders for a while, debuting with hit horror Hereditary and capitalising on its success with the weird but brilliant Midsommar. Now, with Beau Is Afraid, starring Joaquin Phoenix, he returns with his most challenging offering yet, in which a family member's death prompts a testing, surreal odyssey.
Are You There God? It's Me, Margaret
Out now
Offering nostalgia for people who grew up reading the Judy Blume book, and a fresh coming-of-age story for teenage audiences, this kind of character-driven drama that's nevertheless suitable for younger viewers (with not a caped crusader in sight) is a relatively rarity on the big screen these days, so catch it while you can.
Fast X
Out now
You know the deal: the most enduring franchise ever to be built around the premise that it's fun to see 1) vehicles moving really, really, really fast; and 2) muscular types clinking bottles of Corona together in the name of family. If you're a fan (and why wouldn't you be?) you'll see it, and if you're not, don't bother.
Local Hero (40th Anniversary)
Out now
This comic Scottish ode to the quieter pleasures in life is celebrating its 40th anniversary with a rerelease, so if you've yet to experience the tale of a hot-shot executive sent to acquire a remote village in order to make way for an oil refinery, now's your chance. Starring Peter Riegert, Peter Capaldi and Burt Lancaster. Catherine Bray
---
Going out: Gigs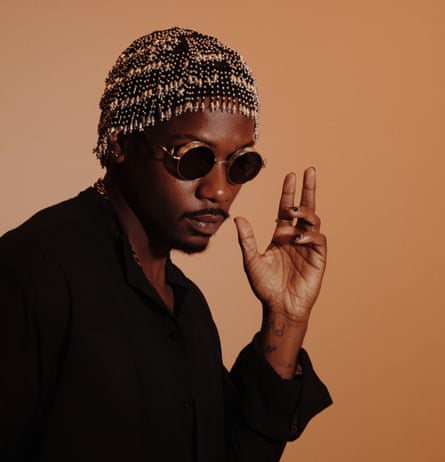 Project 6 festival
Brockwell Park, London, Friday 26 May
Promising the best in drum'n'bass, techno, hip-hop and grime, this new one-dayer also shines a light on the clubs that play their part in keeping London's nightlife going. Across a bulging lineup, highlights include rappers Ghetts, Flohio and D Double E, pludrum'n'bass legend plus Goldie and US polymath, Channel Tres. Michael Cragg
Sidmouth international jazz and blues festival
Various venues, Sidmouth, Thursday 25 to 28 May
American singer Curtis Stigers, the kind of hip and jazzily ingenious performer who gives the sometimes cheesy art of crooning a good name, is Friday's fittingly classy big name here. Jazz-funk stars the Brand New Heavies, and soulful sax firebrand Courtney Pine, also appear over the ensuing weekend. John Fordham
Blondshell
Tuesday 23 to 27 May; tour starts London
Sabrina Teitelbaum's self-titled debut album as Blondshell – the LA musician used to make music as Baum – bristles with pure rage. It boils over on the revenge fantasy Salad, but is otherwise simmering away on the surface. Expect it to be fully unleashed on this UK tour, specifically during Veronica Mars's furious guitar explosions. MC
London Symphony Orchestra/François-Xavier Roth
Barbican Hall, London, Thursday 25 May; Dome Concert Hall, Brighton, Friday 26 May
Partnered by François-Xavier Roth and the London Symphony Orchestra, Yuja Wang gives the first UK performances of the concerto written for her by Magnus Lindberg, and which she introduced in Los Angeles last October. Lindberg describes the half-hour, three-movement work as "almost like an opera – it's so rich in its storytelling". Andrew Clements
---
Going out: Art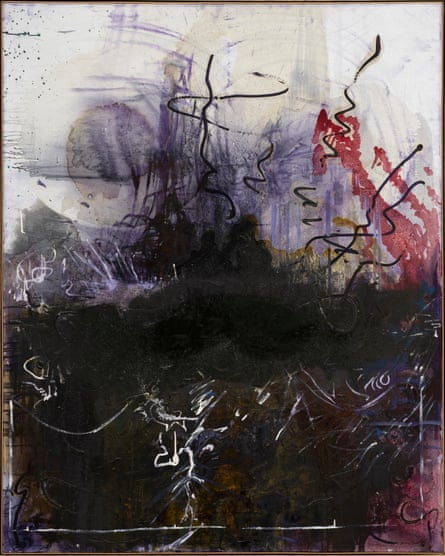 Alchemy
Thaddaeus Ropac Gallery, London, Friday 26 May to 29 July
The medieval pseudo-science of alchemy has had a surprising appeal for modern artists. Andy Warhol and Josef Beuys are among the 20th-century giants questing for the philosopher's stone here. It includes Warhol's Piss Paintings, which use urine to create beautifully oxidised copper, plus pieces by Sigmar Polke who experimented with arsenic, smoke and uranium rays.
Painted Love
Holburne Museum, Bath, Friday 26 May to 1 October
It's the spring time, the only pretty ring time, and that meant love in the Renaissance. This exhibition looks at the marriage portrait, a genre of art in which flowers, fancy hairstyles and gorgeous frocks predominate. Including loans from major collections it promises an intimate encounter with life in the 1400s.
Sarah Sze
Peckham Rye station, London, to 16 September
Artangel, the London institution that parachutes contemporary art into unlikely places, finds a perfect candidate for its site-specific approach in New York artist Sze. Her spectacular installations of scattered stuff have something in common with the assemblages of the Russian constructivists – and a scattergun hint of Jackson Pollock's action paintings.
Julian Stair
Sainsbury Centre for the Visual Arts, Norwich, to 17 September
The 17th-century Norwich doctor Thomas Browne wrote Urn Burial about human funerary customs and how we remember the dead. This exhibition in the same city shows how, during the pandemic, sculptor Stair asked similar questions. His tall, body-like pots preserve the human, some with donors' ash in their clay. Jonathan Jones
---
Going out: Stage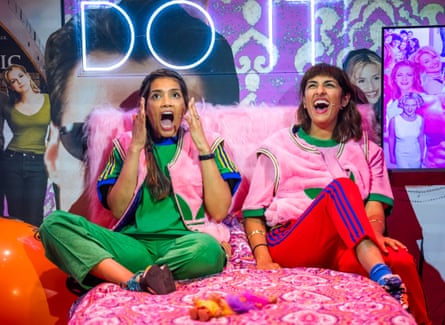 Brown Girls Do It Too: Mama Told Me Not to Come
Soho theatre, Tuesday 23 May to 10 June
Nothing is held back in Poppy Jay and Rubina Pabani's conversations about sex. The pair's podcast, Brown Girls Do It Too, has a deliciously silly approach to getting down and dirty. Now they're bringing it to the stage with an intimate sketch show of skits, songs and overshares. Expect big laughs and lots of graphic content. Kate Wyver
Wells comedy festival
Various venues, Friday 26 to 28 May
For a city the size of a big village, Wells punches well above its weight in comedy festival terms. Phil Wang, Tim Key, Rosie Jones and Mark Watson will all perform polished hours, plus get a sneak peek at work-in-progress shows from the excellent likes of Lou Sanders and John Robins. Rachel Aroesti
Anna Karenina
Royal Lyceum theatre, Edinburgh, to 3 June
Tolstoy's passionate classic is boldly reimagined in this new adaptation by writer Lesley Hart and director Polina Kalinina. A co-production between the Lyceum and Bristol Old Vic, where it travels after its initial run, this dynamic portrayal of the 19th-century tragedy features a large and lively ensemble, up-to-date dialogue and a dedication to decadence. KW
Eliot Smith Dance: Human
Newbiggin Maritime Centre, Friday 26 May, touring to 23 June
A solo show made for the impressive dancer Yamit Salazar, promising a mix of influences from contemporary to commercial to folk, plus a Messiaen- and dance music-inspired score from composer Adam Johnson. Lyndsey Winship
---

Staying in: Streaming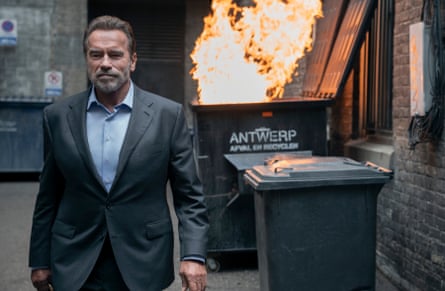 Fubar
Thursday 25 May, Netflix
Is there any film genre that doesn't feel infinitely more appealing as an eight-part series? Arnold Schwarzenegger's trademark strain of slapstick action-comedy gets a small-screen transfer with this series about a father and daughter who are shocked to discover they are both CIA operatives.
Platonic
Wednesday 24 May, Apple TV+
The quintessentially 00s, Apatow-powered buddy-comedy gets the streaming series treatment with this tale of two reunited pals determined to prove male-female friendships don't always turn romantic. Helmed by Forgetting Sarah Marshall director Nicholas Stoller and starring two Judd Apatow favourites in Rose Byrne (Bridesmaids) and Seth Rogen (Superbad), prepare for a gently modernised nostalgia trip.
The Clearing
Wednesday 24 May, Disney+
In the mid-60s, Australian yoga teacher Anne Hamilton-Byrne started a new-age group called The Family which saw her adopt numerous children, give them her surname and dye their hair blond to match hers. This new drama starring Guy Pearce and Miranda Otto fashions the incredibly creepy facts into an even more ominous fiction.
Afterglow
Saturday, 9pm, BBC Four & iPlayer
A different kind of Nordic noir courtesy of this tear-jerking black comedy from Norway. Ester Sand is a mother, blissfully married wife and the life and soul of the party who vows to keep her own and everyone else's spirits up when she is diagnosed with cervical cancer soon after her 40th birthday. RA
---
Staying in: Games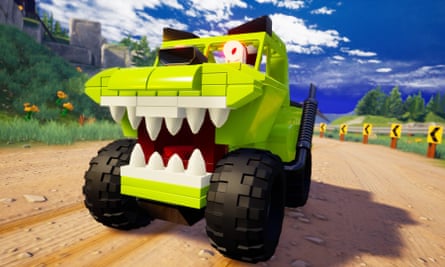 Lego 2K Drive
Out now, PC, PS4/5, Xbox, Nintendo Switch
A family-friendly take on the gearhead Forza racing games, with plenty of personality and, naturally, Lego customisation.
After Us
Out Tuesday 23 May, PC, Xbox Series X/S, PS5
An unsubtle but abstractly beautiful environmentalist platformer about reversing the fate of extinct animals after humans have finally destroyed the planet. Keza MacDonald
Staying in: Albums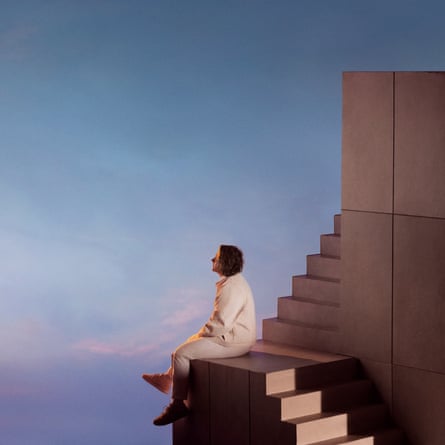 Lewis Capaldi – Broken By Desire to Be Heavenly Sent
Out now
The clown prince of emotionally swollen pop balladry returns with his second album. Already boasting three UK No 1 singles – Forget Me, Pointless and Wish You the Best – expect it to fight with Ed Sheeran's recent opus for chart supremacy over the next 12 months or so.
Sufjan Stevens – Reflections
Out now
The seven-track, wholly instrumental Reflections, performed by pianists Timo Andres and Conor Hanick, features studio versions of Stevens' score for the Justin Peck ballet of the same name. Commissioned by the Houston ballet, and premiered in 2019, it marks the sixth collaboration between Stevens and Peck.
Kesha – Gag Order
Out now
Having returned to her party pop persona on 2020's people-pleasing High Road, Kesha gets serious on this deeply introspective fifth album. Produced by Rick Rubin, tracks such as Eat the Acid explore weirder, more psychedelic textures, while the whirling, plain-speaking single Fine Line unpicks her recent personal struggles.
Summer Walker – Clear 2: Soft Life
Out now
First teased last December after the Atlanta R&B singer-songwriter's US No 1 album Still Over It was snubbed by various award shows, this more stripped-back EP finds Walker "making the soul music that I love." It acts as the sequel to 2019's Clear, which featured four live recordings. MC
---
Staying in: Brain food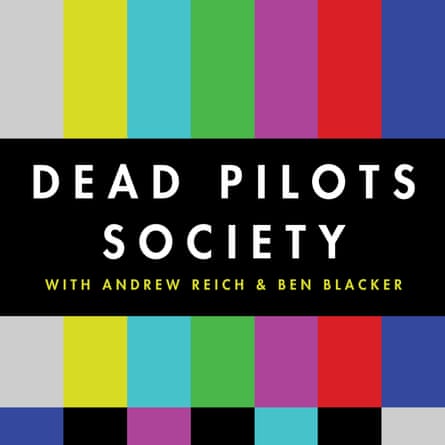 Dead Pilots Society
Podcast
With the writers' strike dominating news in the US, this series unearthing abandoned TV pilots is a welcome reminder of the skills required to bring a show to our screens. Featuring a live audience and dramatised table readings.
Evolve With Elvis
YouTube
IT education has never been more engaging or endearing, thanks to YouTube and TikTok child sensations Elvis and Megan. The siblings take us through useful keyboard shortcuts, snappily edited together into a series of homemade, minute-long videos.
Juan Carlos: Downfall of the King
Sunday, 9pm, Sky Documentaries
King Juan Carlos I was celebrated as a modern, democratic reformer of Spain, yet since 2020 he has lived in a self-imposed exile. This four-part investigative series examines how widespread corruption allegations led to his undoing. Ammar Kalia