In a three-hour, 40th anniversary rerelease, this Swedish family saga unfolds with emotional power, wonder and brilliant acting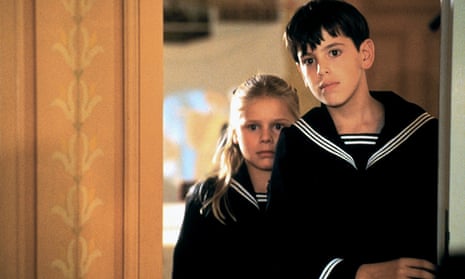 Ingmar Bergman's mysterious and terrifying family drama has a realist structure shaken by tremors of supernatural revelation; it is now rereleased for its 40th anniversary in its three-hour theatrical cut (as opposed to the aggregate five hours of Bergman's originally intended television version). This is maybe Bergman's most personal film, inspired by a childhood dominated by his formidable and forbidding Lutheran minister father, Erik. Bergman had an older brother and a younger sister, novelist Margareta Bergman, and I wonder if Margareta ever wondered at how very unimportant "Fanny" actually is in this film: an irrelevance that the title misrepresents.
Fanny and Alexander is a brilliant – in fact maybe unique – fusion of Shakespeare and Dickens, with some Chekhov in an uncle's morose musings on his own failure and mediocrity and also some Strindberg – "that nasty misogynist" as the grandmother sharply calls him when asked by her daughter to produce his A Dream Play at the family theatre.