Eddie Chacon: Sundown review – delightful career renaissance for former one-hit wonder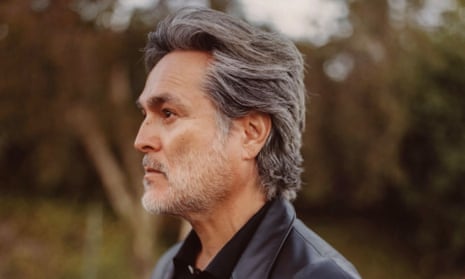 'A mood of hazy calm' … Eddie Chacon.
 Photograph: Pat Martin
The 56-year-old singer of Charles & Eddie fame is back with a second album of tightly written melodies and abstract tracks that draw you in to a rich, heady world
It was hard not to notice a tone of amazement about the glowing reviews of Eddie Chacon's debut solo album, Pleasure, Joy and Happiness. Whatever musical highlights people expected 2020 to bring, a warped soul album by a 56-year-old singer, working with a producer who had previously collaborated with Harry Styles, Solange and Frank Ocean, wasn't among them. Nor was a comeback by one half of Charles & Eddie, previously filed away alongside Tasmin Archer and Tony Di Bart in a drawer marked early 90s one-hit wonders. No matter that Charles & Eddie had been a more substantial proposition than most of said drawer's other denizens, as anyone who listened to the charming retro-soul of their 1992 album Duophonic would tell you.