Artist whose prevailing subject was intense love in all its forms, from romantic to erotic and spiritual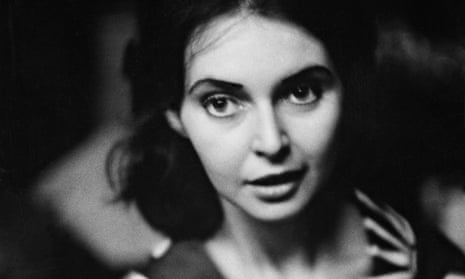 The best-thumbed book in the studio of Dorothy Iannone, who has died aged 89, was a paperback edition of Antony and Cleopatra. As in Shakespeare's tragedy, the prevailing subject of the American artist's paintings, sculpture and video installation was intense love, ranging from the romantic to the erotic and spiritual.
Moving on from abstract paintings that incorporated lines from the play and other classics, in the 1970s Iannone created a series titled Eros – pictorial paintings formally influenced by Egyptian frescoes, Byzantine mosaics and ancient fertility statues that revelled in their joyful vulgarity. Wiggle Your Ass for Me (1970) depicts a woman poking at the anus of a man, the work's title tattooed across her midriff; in similar style is Let Me Squeeze Your Fat Cunt (1970), in which a man lies submissively across a woman's lap as she reaches for his penis. Later works ranged from an artist's book containing a list of all her lovers to I Was Thinking of You (1975), a video featuring the artist masturbating, the monitor mounted in a box painted with intricate erotic scenes.