Deborah Meaden: 'There is a Dragons' WhatsApp chat. But we don't ping each other cat videos!'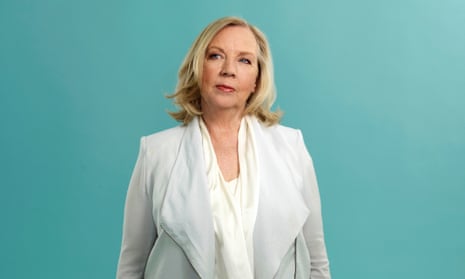 As Dragon's Den returns for its 20th series, the long-serving panellist talks optimism, Brexit and why she used to get called 'Swampy'
Deborah Meaden, 63, was born in Somerset and left school at 16 to study at business college. She set up her first company aged just 19. At 29, she joined the family business, Weststar Holidays, before leading a management buyout a decade later. She now has an estimated net worth of £40m and is a full-time investor with a wide-ranging portfolio but a particular passion for sustainability. She's best known as a panellist on BBC One series Dragons' Den.
Dragons' Den is back for its 20th series. What's the secret of its longevity?
It's one of those rare programmes that all generations can watch and have a view, from young kids who like the inventions, through to great-grandparents who like the human stories. We're a nation of entrepreneurs. Everybody's got a good idea so they watch the show thinking: "I could do that." It's an inspiring show that turns business from this dull, grey thing into something creative, opportunistic and fun to be in.