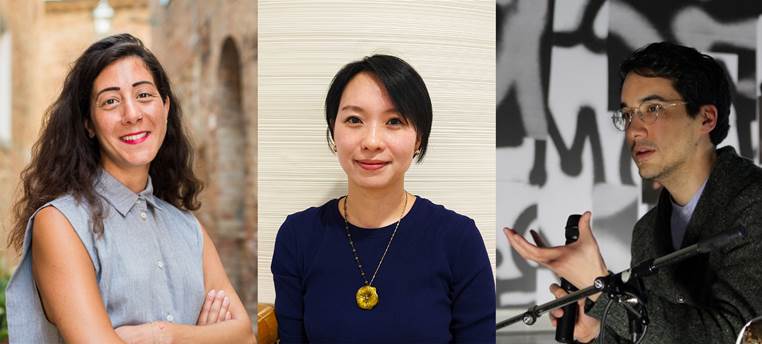 Taipei Fine Arts Museum (TFAM) has announced the curators of the 13th Taipei Biennial: Taiwanese curator Freya Chou; writer, educator, and editor Brian Kuan Wood; and curator Reem Shadid. The team, the museum announced in a press release, 'aims to co-produce and co-create a curatorial methodology centering on organic collaboration'; what that will entail and whether a theme will be attached, remains to be seen.
Based between Taipei and Hong Kong (where she formerly worked as Para Site's education and public program curator), Freya Chou participated in the curatorial team for the 6th and 7th Taipei Biennial (2008, 2010), co-curated the 10th Shanghai Biennial (2014), was involved as a guest curator of Hong Kong's collateral project at the 59th Venice Biennale (2022), and was a member of the this year's Carnegie International's Curatorial Council.
One of the founding-editors of e-flux, Brian Kuan Wood (based in New York) has, since 2015, taught the MA Curatorial Practice programme at the School of Visual Arts in New York.
Reem Shadid is a curator based in Beirut; while working towards next year's Taipei Biennial, she has also taken up the role of co-curator for the Henie Onstad Kunstsenter New Visions 2023 triennial). Shahid was formerly the deputy director of Sharjah Art Foundation.
The 13th Taipei Biennial will open in November 2023.