Richard's first Christmas album in nearly two decades currently behind Stormzy's This Is What I Mean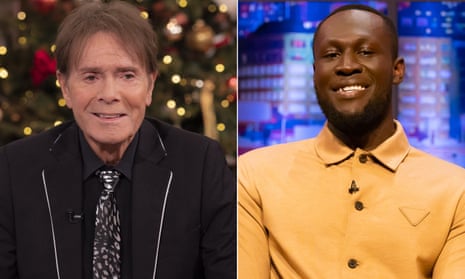 One is the Peter Pan of pop, the other is the king of UK hip-hop. But despite the decades between them, Cliff Richard and Stormzy, two of Britain's most successful artists – with fanbases that couldn't be more different – are going head to head in this week's charts.
Richard said he was "happy" he was able to compete with Stormzy as he nears his 65th year in music. The 82-year-old praised the 29-year-old grime star as "the most popular artist of the decade" as they competed for this Friday's No 1 album slot.