Chuck D: 'Bringing rap to the UK was our British invasion'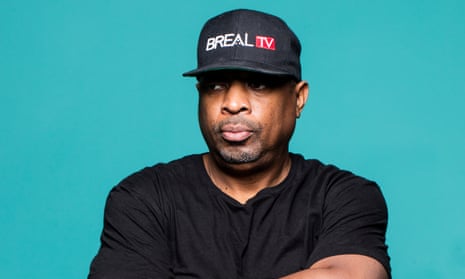 The founder of Public Enemy answers your questions on the future of hip-hop, police harrassment and whether he has ever ridden on an ostrich
When did you last see Terminator X and has he ever let you ride on one of the ostriches on his ostrich farm? Grimpeurs
Public Enemy does a conference Zoom call every two weeks, so, yeah, I still speak to him once in a while. I've eaten ostrich in South Africa years ago. But, no. It wasn't an ostrich farm anyway, it was an emu farm, and it was destroyed by a hurricane in the late 90s or early 00s. This just shows you how digital news never goes away. It's like radiation. That's why we have to watch it with news, because they're still saying Terminator X has his ostrich farm, and no matter how many times we refute it, this same dumb-ass question comes up. It's no one's fault: it just shows how far we've got [to go] to get the space junk out of orbit, bro.
The music you made in the 80s still sounds vital and fresh, like it was made yesterday. Of today's hip-hop artists, who do you think will still be talked about in 35 years, and what current artists inspire you? Hhhhssss
There's so many, it's hard to choose. I play a lot of these artists on my radio show on Rapstation: Skyzoo, Substantial, Lazarus – who's also a doctor – to name a few. One of my reasons for doing the Fight the Power documentary for the BBC is to let people know the world of hip-hop is as deep as jazz. I think the future of hip-hop and rap is Africa, with artists such as Sampa the Great. In fact, women play a large part in hip-hop worldwide. They're not taking any slack, either; they're coming hard: at least 33% of the worldwide hip-hop output is from women, and that's great.