Charlotte Higgins on The Archers: logging and dogging as Ambridge gets X-rated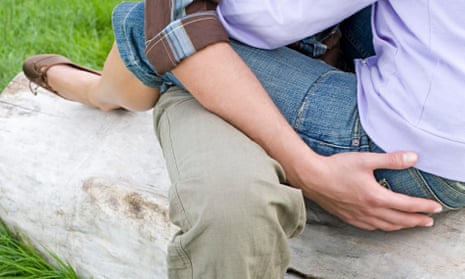 Will Borsetshire's ace sleuths Rex and Kirsty be able to crack the mystery of the illicit hanky panky in the woods?
As Happy Valley returns to the BBC, I'm put in mind of the final episode of the second season of that work of televisual genius. Sgt Catherine Cawood, as she reflects on the gory sequence of murder and attempted suicide she has uncovered at an isolated Yorkshire farmhouse, dryly observes that it is an "an everyday story of country folk". It is an obvious gesture towards Ambridge; not least since Sally Wainwright, creator of Happy Valley, began her scriptwriting career on the Archers.
Be that as it may, Borsetshire as we know it has been entirely free from child abuse, incest, murder and rape this month. Not everything has been delightful, mind: Ben Archer, who has been going downhill rapidly since Chelsea Horrobin had her termination, had a psychotic episode on the village green. Luckily for him, acute mental healthcare in Borsetshire seems in miraculously better nick than any other part of the UK, and the lad seems on the mend for now.