Can James Cameron revive the Terminator saga – or is it time to switch the cyborgs off?
The Oscar-winning director says a reboot for sci-fi series 'is in discussion'. But is the franchise all out of ideas?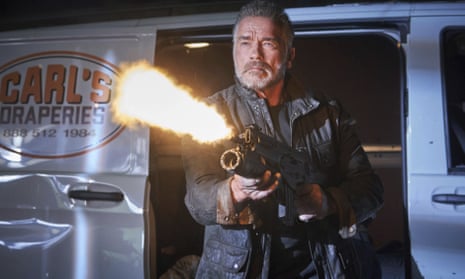 It's inevitable, on a week a new Avatar movie is in cinemas, that some James Cameron fans are wondering why another of the Canadian director's long-running sci-fi sagas is languishing in Hollywood purgatory. Despite returning to the Terminator series as producer on 2019's excellent but financially disappointing Dark Fate, Cameron chose to hand over directorial duties to Deadpool's Tim Miller. But in a new interview on the Smartless podcast, the film-maker suggests he hasn't given up hope of another reboot.
"If I were to do another Terminator film and maybe try to launch that franchise again – which is in discussion but nothing has been decided – I would make it much more about the AI side than bad robots gone crazy," Cameron said.