16th-century work Epifania is one of only two existing cartoons by the Italian master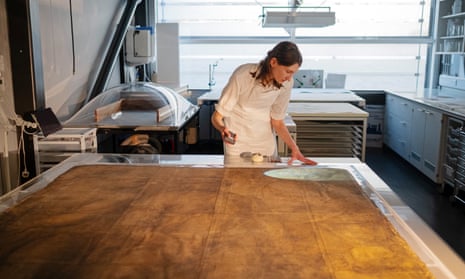 One of only two surviving Michelangelo cartoons is undergoing delicate and highly technical conservation work at the British Museum in an attempt to stabilise the fragile work for the coming decades.
Epifania, created by the Italian master artist around 1550, has degraded and been subject to repeated repairs over its almost 500-year history. Now it is laid out in the museum's state-of-the-art conservation studios as specialists consider how best to preserve the complex structure and black chalk lines.