It's high time a woman won Sight and Sound's all-time vote, and Jeanne Dielman's ascension to the No 1 spot is exhilarating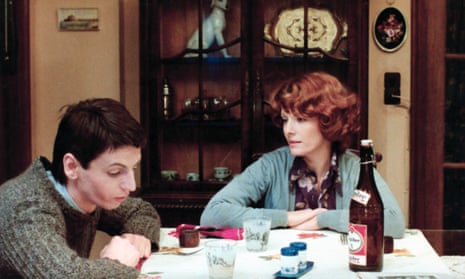 At last: a shake-up, a crack in the wall, a challenge to the canon, a change to the same old list-making business of reshuffling the same old names in a slightly different order at the top.
Sight and Sound magazine has announced the result of its latest decennial Greatest Film of All Time critics' poll and Chantal Akerman's radically austere, disturbing and brilliant 1975 film Jeanne Dielman, 23 Quai du Commerce, 1080 Bruxelles is in with a bullet at No 1. This is the eerily unsettling and mesmeric three-hour-plus account of a single mother's apparently banal life in real-time long takes, which progressively disclose an awful secret. With a fierce, cold, sustained blaze, the movie speaks to contemporary issues and questions: housework as work, sex work as work, the burden of motherhood and caregiving, the theatre of bourgeois respectability, the terrible loneliness of domestic life and female marginalisation, the unnoticed ubiquity of power and violence.