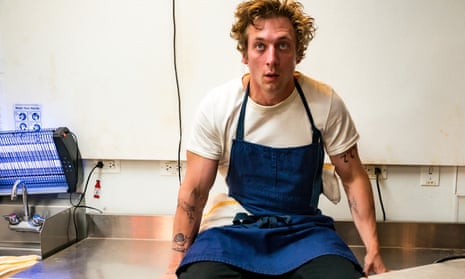 How did The Bear – a small, indie-feeling series about a top chef who returns home to save the family business – become such a TV sensation? We unravel a story of chaos, obsession and thinly-sliced beef
When The Bear appeared on screens in the US this year, it arrived with few expectations. A small, indie-feeling drama about an ailing Chicago sandwich shop, it came with a semi-recognisable cast and a creator best known for directing standup specials. Three months later, when it debuted in the UK, the buzz was palpable. And now? The consensus is that it might be the best workplace drama since Mad Men.
The story of Carmy Berzatto, a celebrated chef who returns home to save the family business after the suicide of his brother, The Bear arrives at a gallop and never lets up. There's obsession. There's chaos. There is an episode delivered in a single breathless shot. The Bear has been such a sensation that media coverage has long since crept out from the television pages. We've seen articles about the food, the music, even Berzatto's favourite brand of T-shirt. It has been called the sexiest show of the year and the most stressful. In an age dominated by spin-offs, knock-offs and prequels, people have taken to this wildly original series like it's a long lost relative. And the show's cast is as surprised as anyone by its success.