Singer thanks fans for 'coming back to me' and says she has never been so nervous as she launches residency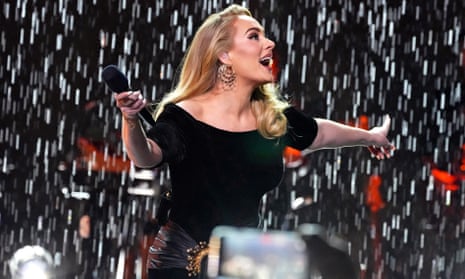 The nerves were all part of the show when Adele launched her long-awaited Vegas residency on Friday night. After the notorious rescheduling of her dates at just one day's notice in January, it was never going to be possible to ignore the high stakes – even in a town built on colossal bets.
"I'm so nervous and I'm so scared and I'm so happy," she said. "It might be a bit wobbly at times because my nerves are out of control … It's a bloody massive week for me this week. It's the Walking Dead finale on Sunday!" In an Instagram post on Thursday night, she wrote that she had "never been more nervous before a show".