From the paranoia caused by Matt Hancock on I'm A Celeb to the utterly jaw-dropping scenes in Netflix's The Mole, double agents on reality TV are must-see viewing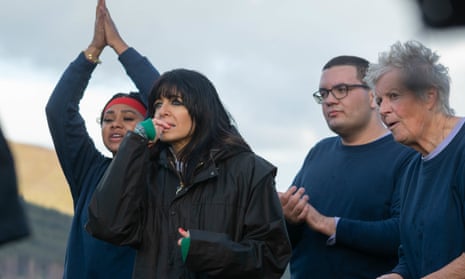 Moles, it seems, are having a moment. A clutch of recent reality shows are putting double agents front and centre, from I'm a Celebrity to two surprisingly similar series: Netflix's The Mole and BBC One's latest gameshow, The Traitors.
In the latter, 22 strangers are confined to a remote Scottish castle. Among them is a secret group of "Traitors" who will try to avoid detection while "murdering" one contestant every night. The rest of the group – the "Faithfuls" – have to work out who the Traitors are before they become victims themselves. But if just one of the Traitors makes it to the finish line, their side wins the whole big-money prize. "Expect trickery, betrayal and backstabbing," host Claudia Winkleman promised of the show in advance – and the creepy scenes in which cloaked and hooded Traitors plan their assassinations certainly deliver.