'Hardly seen as human at all': will fantasy ever beat its dwarfism problem?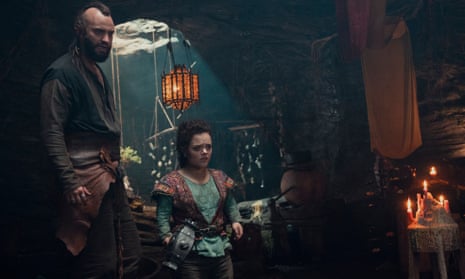 From the idea that people with dwarfism are fictional creatures to deeply weird on-screen portrayals, our depiction has long been insulting. Might Willow and The Witcher change all that?
When I was young, the on-screen representation of fantasy dwarves was hard to watch. Seeing people who look like me with their faces painted orange in Willy Wonka & the Chocolate Factory, merrily singing as they worked away their lives in a windowless building, felt othering and weird. The reductiveness of the dwarves in Snow White and the Seven Dwarfs was insulting, to put it mildly, and I couldn't exactly relate to being an Ewok (in Return of the Jedi).
This winter has seen the release of two new major fantasy series, Willow (Disney+), set years after the original film, and The Witcher: Blood Origin (Netflix), a prequel to the hugely successful series The Witcher, based on the books of the same name by Andrzej Sapkowski. Both feature actors with dwarfism playing fantasy dwarves in central roles.